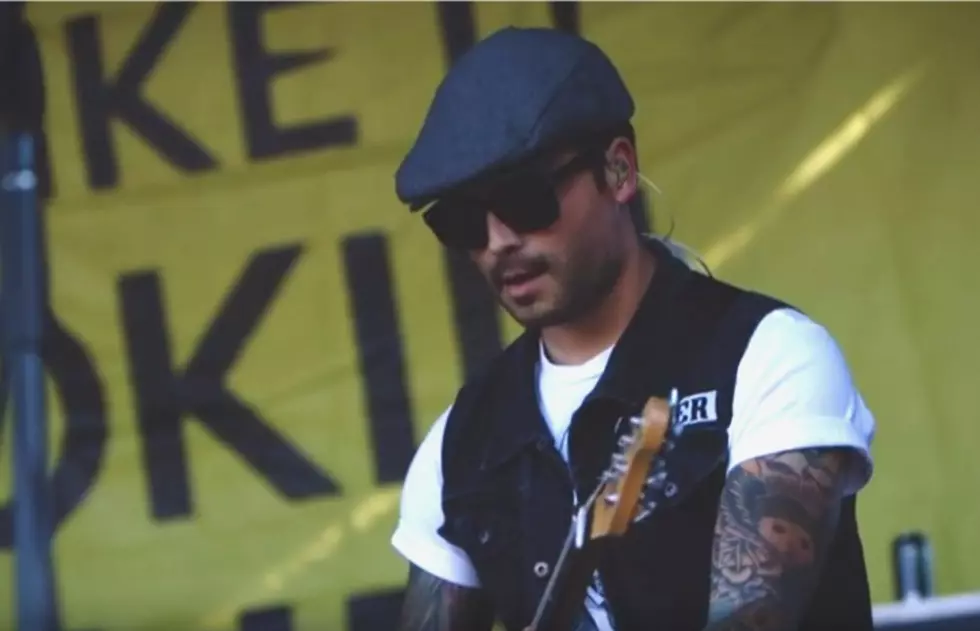 Nick Martin of Sleeping With Sirens on how punk-rock inspired his "plug-and-play" style
In this summer's first episode of Ernie Ball's "Sound Of Warped" series, Sleeping With Sirens guitarist Nick Martin (and his awesome, new hair) tell us about his set-up, playing style and philosophy and more. 
"I grew up on The Clash, The Ramones and the Misfits. It was very much a plug-and-play style," he says of the simplistic playing style he has adapted from his inspirations. "You could give me any guitar and any amp and as long as it had some gain on it, could make it work." 
Hear his guitar sound in its raw form and learn more in this video!