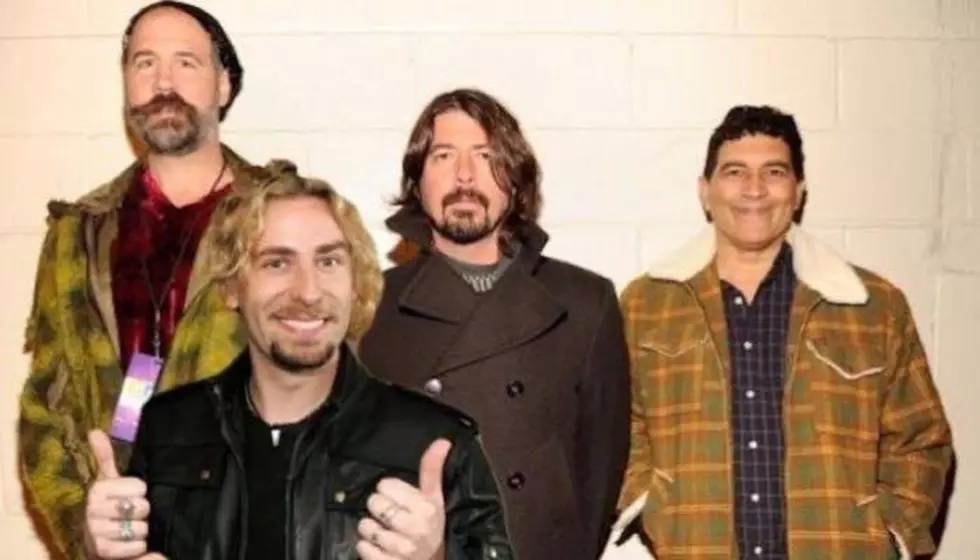 People want Nickelback's Chad Kroeger to fill in for Kurt Cobain in Nirvana reunion
[Photo by: Nirvana Reunion With Chad Kroeger From Nickelback On Vocals/Facebook]
The U.K. is officially off its rocker. The people of Manchester have started a Facebook campaign to reunite the members of Nirvana, except with Nickelback frontman Chad Kroeger as the grunge band's new vocalist.
Facebook user "Be Reet" created the event, and so far almost 1,000 people are going and 2,600 are interested. "Nickelvana" is the supposed name of the parody reunion "tour," according to the event's creator. The show's description reads, "The campaign starts here."
Can it end here, too?
The supposed location of the reunion is at Nirvana Hair And Beauty Bar in Manchester Jan. 1, 2019. "Be Reet" jokingly announced that the event's supporting acts are Puddle Of Mudd, Silverchair and Bush.
Facebook users seem to be pretty split on the idea; some aren't even sure if it's joke. Here are some of our favorites:
In the past, Facebook trolls made fake Facebook events promoting unrealistic reunions and tours. The phenomenon has since died down, but the "Nickelvana" tour may bring back the hellfire that was 2016.
"The violation of basic human rights that seems to be a prevalent theme in our country right now—I would like to believe that Kurt wouldn't have stood for that or accepted that," Frances Bean Cobain says of her late father.
Something tells us that he wouldn't have stood for this nonsense, either. People are dying, Manchester. Why do you want to make them die sooner?