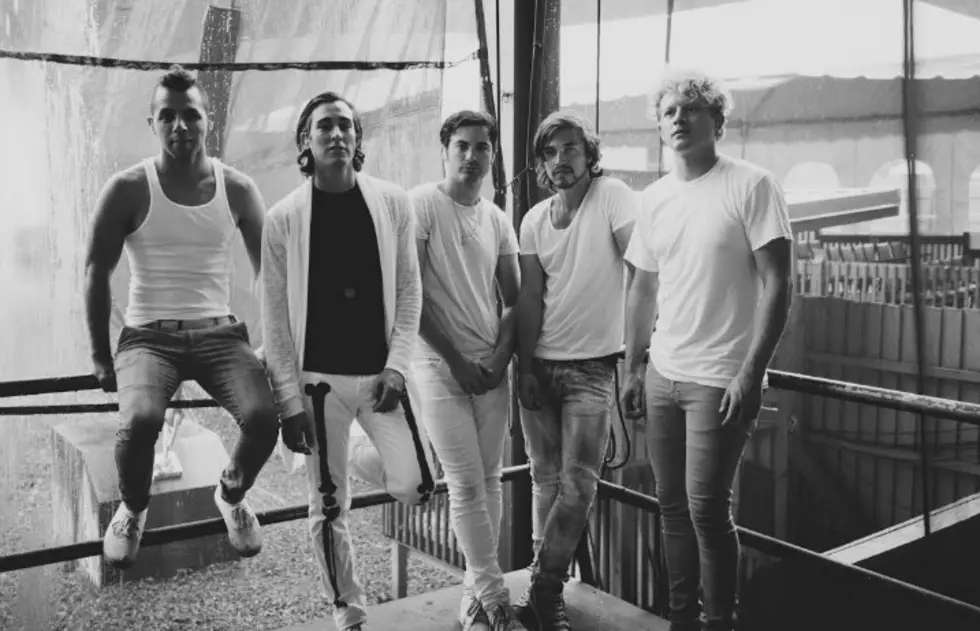 Night Riots cover Patti Smith's "Because The Night" (exclusive)
Night Riots are teaming up with AP to bring you an awesome cover of Patti Smith's classic cut, "Because The Night." The song is taken from the deluxe edition of the band's latest EP, Howl, which comes out October 30 on Sumerian Records. Check it out below, and let us know your thoughts.
You can catch the band on tour this fall/winter. (See dates below.) Pre-order the deluxe edition of Howl here.
Howl Deluxe Edition:

01 Oh My Heart

02 Contagious

03 Holsters

04 Break

05 Shine

06 Follow You

07 Contagious (Orchestral Rendition)

08 Because The Nights (Cover)

09 Break (New Beat Fund Remix) 

10 Contagious (Five Knives Remix) 

11 Contagious (Mazill Remix) 
Night Riots dates:

10/28 Santa Ana, CA

10/29 Los Angeles, CA

10/30 Phoenix, AZ

10/31 El Paso, TX

11/2 Austin, TX

11/3 Dallas, TX

11/4 Houston, TX

11/6 Atlanta, GA

11/9 Detroit, MI

11/10 Chicago, IL

11/12 Cleveland, OH

11/14 Buffalo, NY

11/15 Toronto, CA

11/17 Baltimore, MD

11/18 South Burlington, VT

11/19 Albany, NY

11/20 Denver, CO

11/21 Philadelphia, PA

11/22 Brooklyn, NY

11/24 Long Brand, NJ

11/27 Pittsburgh, PA

11/29 Boston, MA

12/4 Grand Rapids, MI

12/5 Kalamazoo, MI. Bell's Brewery

12/15 Aspen, CO

12/17 Albuquerque, NM w/ X Ambassadors