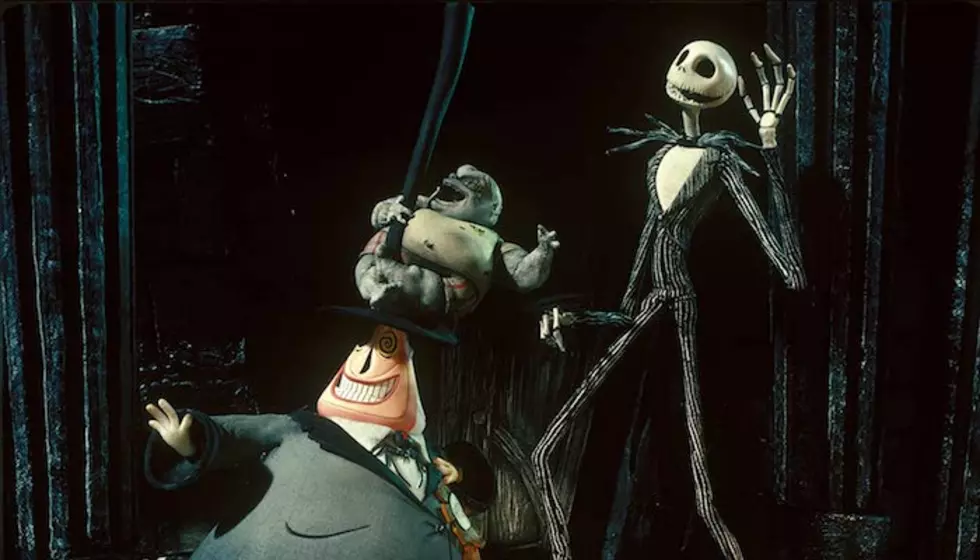 See this old car get the ultimate 'Nightmare Before Christmas' makeover
[Photo via Disney]
Halloween season is among us and Nightmare Before Christmas fans are finding many different ways to celebrate.
Now, one TikToker is truly taking their love for the classic Tim Burton film to the next level. This week, they released a video of them giving their car the ultimate Nightmare Before Christmas makeover.
The red carpet is really being rolled out for Nightmare Before Christmas this year. Funko has expanded its collection of the franchise with a highly-anticipated Advent calendar. The company also recently launched an Oogie Boogie Soda that is already selling out.
Disney is also taking things to the next level this year. A Nightmare Before Christmas-inspired fashion line is now available at Hot Topic and shopDisney. As well, fans can get their hands on this Sally-inspired hot beverage mug.
Now, one TikTok user is showing their appreciation for Nightmare Before Christmas by completely revamping their car. TikTok user @smashleekay was recently given a yellow car. Since they are not a fan of yellow, they decided to give the car a Nightmare Before Christmas makeover.
In the video, @smashleekay says they will have the car for at least "six years" so they decided to make the car more their own.
After the Nightmare Before Christmas theme was picked, they began painting Sally-inspired patchwork all over the car's dashboard. They also purchased Jack Skellington seat covers and other Nightmare Before Christmas accessories for the vehicle.
@smashleekay shares that the project took around four and a half weeks to complete and is still not finished. Since its release, the video has been watched over 300,000 times.
On Monday, @smashleekay shared a follow-up video explaining some additional details and questions regarding the Nightmare Before Christmas car makeover. They share that they currently live in Montana where it doesn't get too hot so they likely won't have to worry about the paint getting sun damage. However, they do plan to seal the paint for longevity.
As well, @smashleekay doesn't have any more big makeover plans for the 2002 Ford Escape. However, they may paint the back of the car and document the transformation on TikTok.
Nightmare Before Christmas fans are in for even more treats this Halloween. Dark Horse Comics recently launched a graphic novel of the beloved story, allowing fans to experience the film like never before.
As well, Freeform is hosting a drive-thru immersive experience this October. As part of the 31 Nights of Halloween, Freeform plans to take fans on a journey through some of the most nostalgic Halloween films including Ghostbusters, Hocus Pocus and Nightmare Before Christmas. The drive-thru experience includes themed surprises, interactive experiences and live entertainment that guests can enjoy from the safety of their own vehicles.
The free event will take place at Heritage Square Museum in Los Angeles and is open to the public from Friday, Oct. 2, through Sunday, Oct. 4. Reservations are required to attend the event. Head here for more information regarding reservations and the drive-thru experience.
What are your thoughts on the TikTok Nightmare Before Christmas car makeover? Let us know in the comments below.