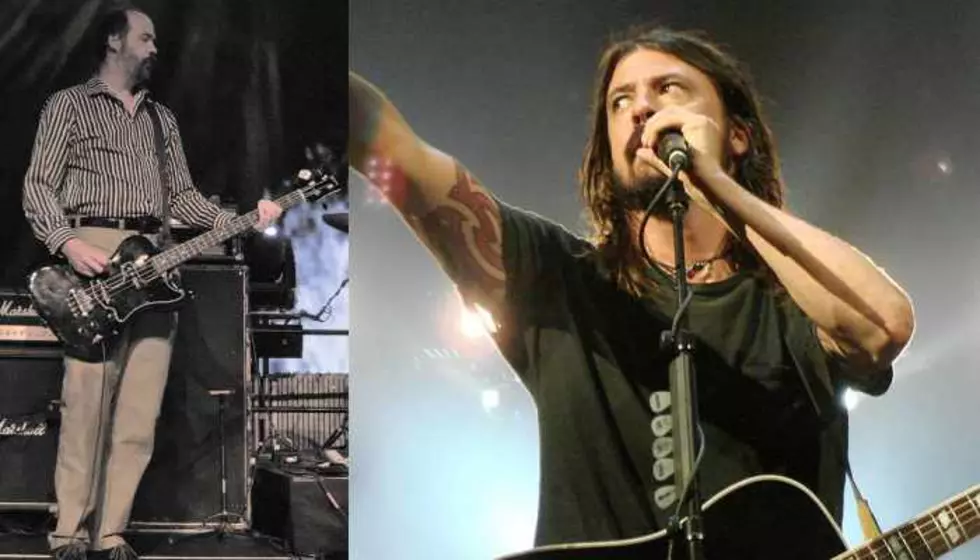 Watch Nirvana's surviving members reunite for "Molly's Lips" cover
[Photos by: Wikimedia Commons]
Foo Fighters frontman Dave Grohl and musician-turned-activist Krist Novoselic got onstage together last weekend for a quick cover of "Molly's Lips," the two surviving Nirvana members reuniting at a Foos concert in Seattle.
Novoselic's new band Giants In The Trees opened the show, as noted by SPIN. But things got a lot more Nirvana-y once the Foo Fighters closed out the gig. The ex-Nirvana bassist joined Grohl onstage to do Nirvana's take on the Vaselines' tune.
And, as eleventh-hour Nirvana guitarist Pat Smear is also a card-carrying Foo, he joined in on the mini-reunion jam. On Twitter, Novoselic marked the occasion by referencing a seeming Nirvana in-joke about "Dan Grohl and Paul Smear."
We reported earlier on Noveselic's fresh act supporting the Sept. 1 show. And the two former Nirvana instrumentalists previously reunited at a December event in Oregon. See all the Fighters' upcoming fall tour dates down after the vid.
Foo Fighters tour dates