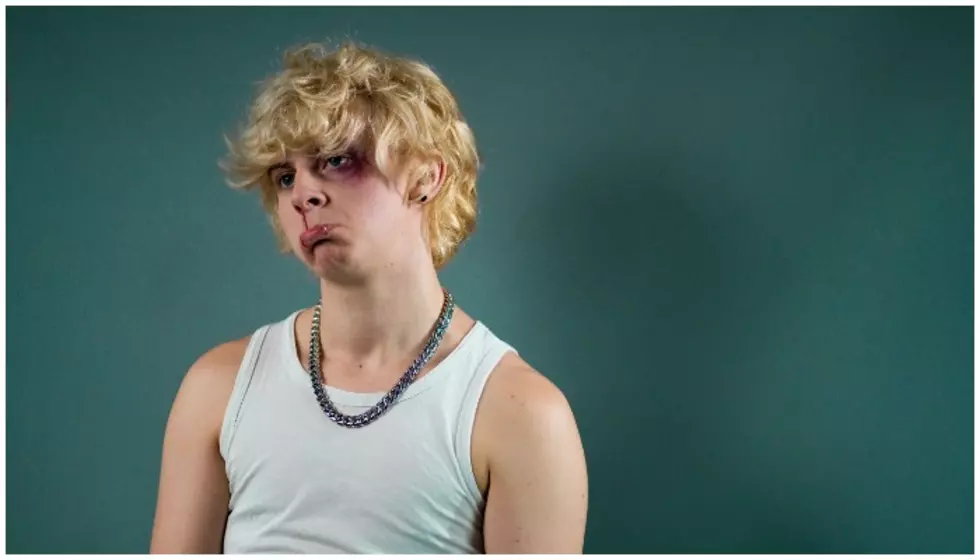 Hear new Hopeless Records signee NOAHFINNCE rock out in "Life's A Bit"
[Photo by Rachel Kiki]
Hopeless Records is adding a new act to their iconic lineup with today's signing of NOAHFINNCE, pronounced as "no offense."
The U.K.-based 21-year-old singer Noah Adams can truly do it all. He has incredibly loud vocals that channel grunge royalty Kurt Cobain and Britain's sweetheart YUNGBLUD, and he pairs his voice with his insane guitar, ukulele and drum skills.
NOAHFINNCE is making his Hopeless Records debut with a brand-new single and music video for "Life's A Bit." Aside from showing off his musical talents, he shares his unique sense of humor through old baby photos, goofy animations and creative uses of a green screen.
"The song is about life beating you up [and] not being able to understand your emotions, let alone express them," the singer says. "Life is chaos. It's only fair that you are, too."
His black eye and bloody nose donned in the video also illustrate this notion. Check out NOAHFINNCE's new song and music video for "Life's A Bit" below.
Though he just signed to a new label, Adams isn't new to the spotlight. Prior to this, he released an equally boisterous and heavy-hitting alternative track "Underachiever," which amassed nearly 600,000 Spotify streams in a matter of months.
His music debut actually came in 2018 with the delicate acoustic track "Asthma Attack," featuring him and his ukulele, which now has more than 4 million Spotify listens.
Beyond being a powerful voice for Gen Z kids who are sick and tired of traditional beliefs and status quo, he's also an LGBTQIA+ advocate who shares his own story of transitioning on Snapchat and YouTube with his 500,000-plus subscribers.
Since starting his YouTube channel in late 2015, Adams has used the platform to detail his trans journey and talk about LGBTQIA+ issues.
If you want to catch some more of his singing, NOAHFINNCE shares cover videos on his YouTube as well, including Harry Styles, Billie Eilish, twenty one pilots and more.
Keep up with NOAHFINNCE on Instagram, TikTok and Twitter to see all the new music and tour announcements and even photos of his beloved pet rats.