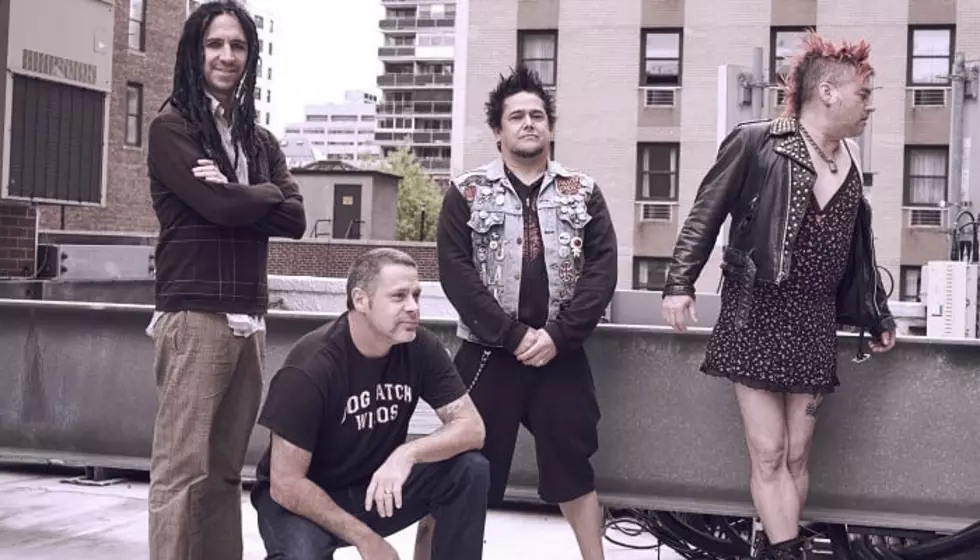 NOFX raise money for anti-gun violence charity with "Fish In A Gun Barrel"
Punk mainstays NOFX are no strangers to politics, but they're putting their music to good use with a new song against gun violence.
The band's latest track "Fish In A Gun Barrel" will be putting all proceeds towards an anti-gun violence charity called Moms Demand Action.
The charity is "a grassroots movement of Americans fighting for public safety measures that can protect people from gun violence."
The new song arrives alongside an intro from band leader Fat Mike.
"It's early in the morning but we're releasing a song today called 'Fish In A Gun Barrel' and I wanted to show you guys the original version," he says.
The song was originally written in June 2016, a year before the notorious shooting in Las Vegas.
"I didn't want to release it because it would be insensitive and then other stuff went down in Vegas, so I couldn't release it then and now it's coming out on our new record so now it's the right time to release it. There's been so many shootings that we're releasing it early but I just wanted to show everyone when I wrote it. 6/14/2016."
In case you've forgotten, NOFX landed themselves in hot water after making a joke about the victims of the 2017 Las Vegas shooting.
The comments appeared as onstage banter while the band was performing at the Punk Rock Bowling & Music Festival.
Fat Mike and his bandmate compared victims of the tragic Vegas mass shooting to punk music listeners. Mike reportedly said of the victims: "At least they were country fans." (Footage of the incident comes from TMZ.)
You can check out the track in the player below.
What do you think of the new NOFX track pushing funds to an anti-gun violence charity? Let us know in the comments below.
[envira-gallery id="217198"]