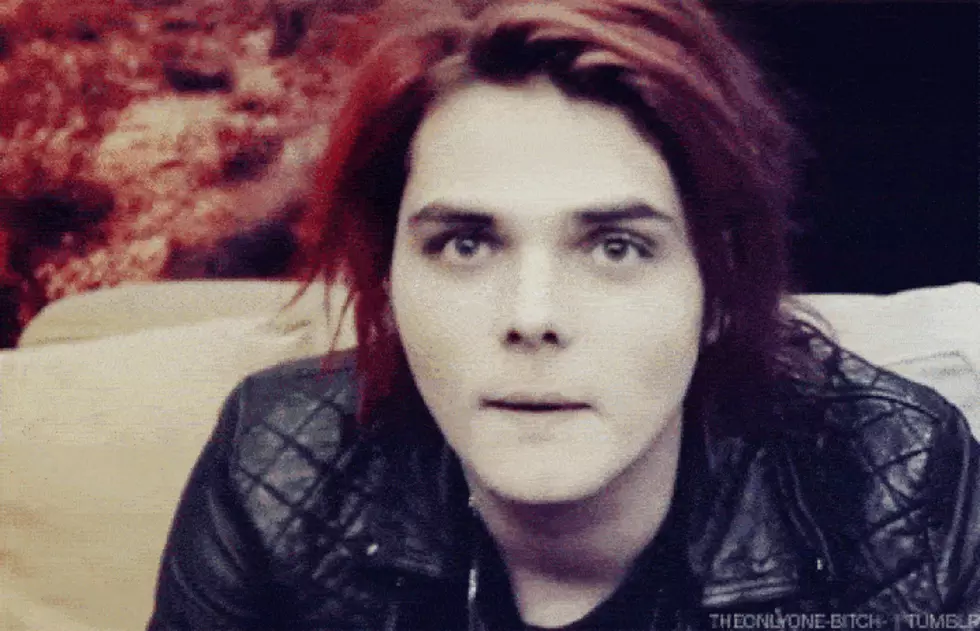 This Black Parfait recipe is reserved for My Chemical Romance fans only
Forced to cook for the holidays? Dive deep into the darkness with this Black Parfait. Serve these brownies and chocolate pudding, all topped with a little strawberry, just to say, "Fine! Here is your freaking holiday cheer."


[GIF by: Tumblr]
WELCOME TO THE BLACK PARFAIT
Serves: 6

Prep time: 30 minutes | Cook time: 40 minutes | Total time: 1 hour 10 minutes
Ingredients:
• 1 pre-packaged brownie mix

• 1 Jell-O chocolate pudding mix

• 2 cups milk

• 1 egg

• 1/3 cup vegetable oil

• 1/4 cup water

• 6 strawberries
Directions:
1. Heat oven to 325 F. Spray baking pan with cooking oil.
2. Mix water, vegetable oil and egg in bowl until fully mixed. Add brownie mix until well blended.
3. Bake for 40 minutes (or as your package states). Cool brownies and crumble into small pieces.
4. In saucepan over medium heat, boil pudding mix and 2 cups milk, stirring constantly.
5. Remove from heat and pudding will thicken as it cools.
6. Crumble 6 Oreos in sandwich baggie for third layer.
7. In parfait cups, layer brownie crumble, chocolate pudding and Oreo crumbles. Repeat until cup is full or all ingredients have been used.
8. Top with freshly cut strawberries for that red holiday pop.
Bon APpétit!
Watch more: 11 weird and obscure facts about The Black Parade