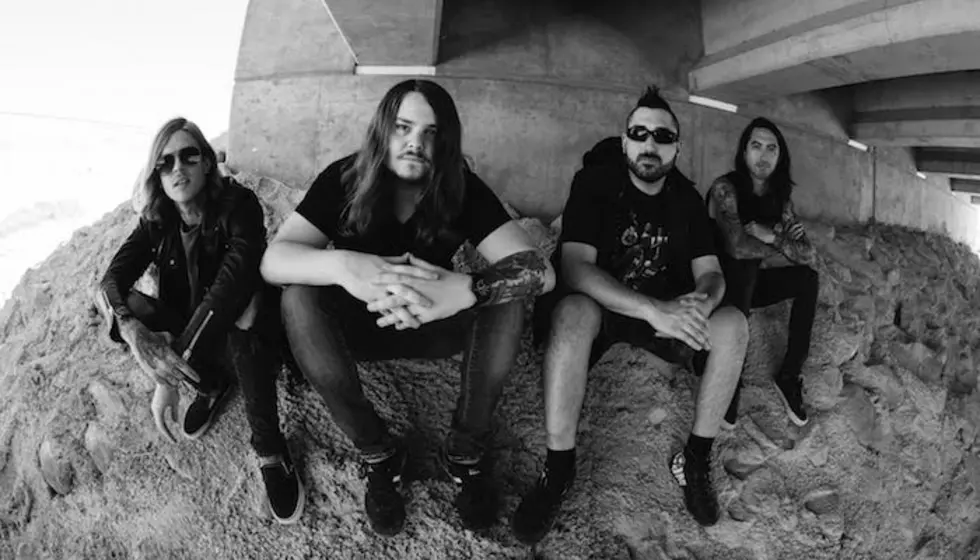 Did Of Mice & Men's new song get leaked?
Of Mice & Men have taken to social media to reveal a new, cryptic countdown. However, according to a mass of comments, the teaser in question was meant to promote the band's forthcoming song. Despite this, many fans were quick to find the song before the countdown ended.
Before news of the song spread like wildfire, the band posted a photo of a symbol commonly associated with toxic waste to their Facebook along with a link to their website. However, if fans redirect themselves to it with the link provided, they find that the band changed things up a bit.
"WARNING," the website reads. "Website closed due to undisclosed dangerous activity. Please refer to how to survive manual for how to proceed. Remain calm."
If fans continue to scroll down, they will also stumble upon a countdown. According to the timer, the announcement in question is said to launch at midnight EST, tonight.
a maze of questions
 allegedly titled "How To Survive."
However, if fans make it through the quiz, they will allegedly be redirected to the song, ahead of it's scheduled release. You can try your luck with the quiz
here
.
Additionally, this title makes sense, as vocalist Aaron Pauley tweeted this just earlier today:
What do you think about Of Mice & Men's strange leak? Sound off in the comments below.
[envira-gallery id="186668"]