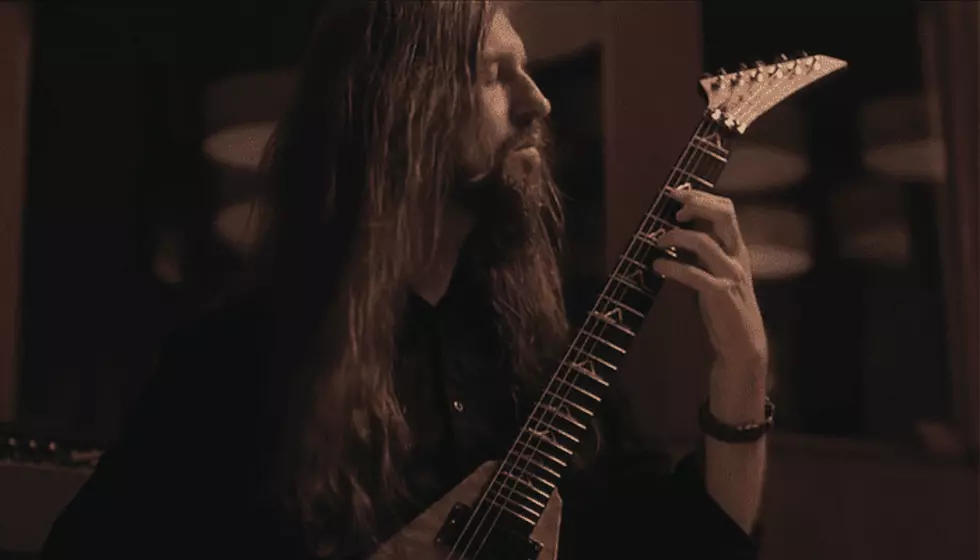 ATR's Oli Herbert signed a will one week before his death
[Photo via Instagram/allthatremains]
All That Remains guitarist Oli Herbert—the heavy metal musician who died at the age of 44 last year in a drowning behind his Connecticut home—signed a will one week before his death at a nearby car dealership, the Hartford Courant reports. The State Police's Eastern District Crime Squad, who examined the will, have labeled the rocker's death as suspicious.
Sources close to the investigation say Herbert had the will notarized by both his wife, Elizabeth Herbert, and a friend who works at the Valenti Hartford dealership on Oct. 9, a week before the musician went missing from his Stafford Springs home. While no attorney signature is present on the will, leaving its legal power questionable, it lists the late All That Remains member's wife as his executor and sole benefactor.
Further, the will specifically excludes Herbert's sister, Cynthia Herbert, from becoming executor or receiving anything from the guitarist's estate under any circumstances. Elizabeth Herbert, however, is named as the only recipient of "property as well as any current or future earnings" reaped from the work of the longtime instrumentalist.
Alexander Mandel, an employee of the car dealership on Leibert Road, says he was pulled off the sales floor to be witness to the signing. He recalls another Valenti Hartford employee asking him and a third to both act as witnesses.
"I didn't even know who they were," Mandel said in an interview. "I was told, I think, he was a rock star or something." Apart from noting that the musician was wearing a black T-shirt—and that Herbert and his wife brought along their two Corgi dogs—the employee recalls that Herbert himself "didn't really say anything" during the transaction.
Filed in probate court in late December, the will's new details come with word that a mortgage company filed a foreclosure warning against the Herberts' home. The notice from the Superior Court in Rockville alleged that Herbert hadn't paid a bank loan of $132,554 on a mortgage for the couple's same property on Satkowski Road in Stafford Springs.
Herbert's body was found by police, Oct. 16, face down at the edge of a pond behind his home, the water there just a few inches deep. He was reported missing by his wife that same day. A toxicology report showed anti-depressants and sleep aids in the musician's system. As news of his death spread, many aimed to mount a tribute to the guitarist who helped found All The Remains in Springfield, Massachusetts, in 1998.
[envira-gallery id="197439"]