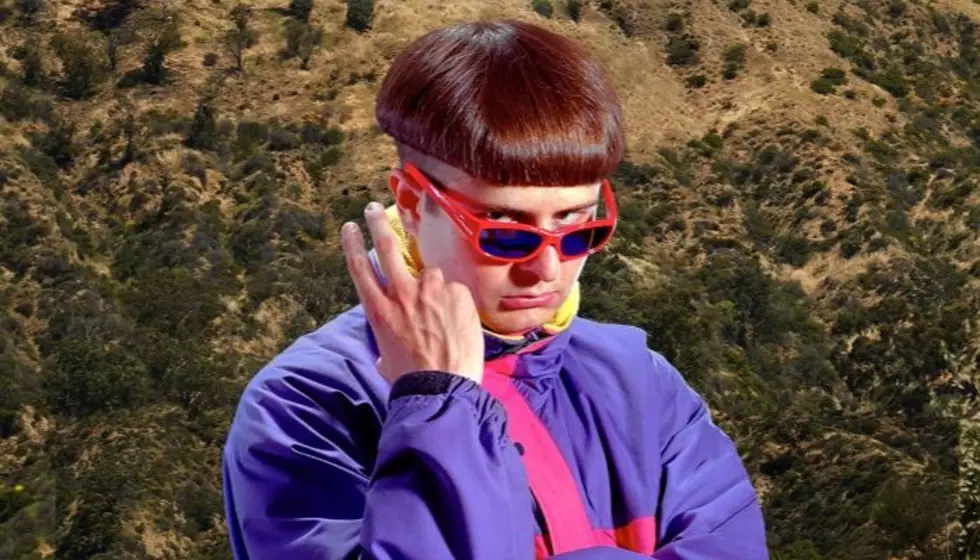 Oliver Tree dances with death in new video, drops "farewell" tour dates
[Photo via Spotify]
Oliver Tree has debuted his new single "Miracle Man" and a music video to go along with it.
The new track came a day before Tree announced his "farewell" tour.
To backtrack, earlier this week, the musician posted his new song to Twitter saying that the following day he had a "really big announcement."
The next day, he dropped the music video as well as the list of farewell tour dates.
"Dear fans, it pains me to say this but this will be my last and final tour. If you ever wanted to see me, now's your chance. Tickets on sale next week. Thanks for everything. Goodbye, farewell from your old pal Oliver Tree," he wrote in a tweet.
You can check out the full list of tour dates below.
Dates
09/13 — Vancouver, BC
09/14 — TBA
09/15 — Portland, OR
09/18 — Salt Lake City, UT
09/21 — Denver, CO
09/22 — Las Vegas, NV
09/24 — San Luis Obispo, CA
09/26 — Oakland, CA
09/27 — TBA
09/28 — San Diego, CA
10/01 — Phoenix, AZ
10/04 — Austin, TX
10/05 — TBA
10/08 — Nashville, TN
10/09 — Indianapolis, IN
10/11 — Columbus, OH
10/12 — Pittsburgh, PA
10/16 — Ft. Lauderdale, FL
10/18 — Orlando, FL
10/19 — Atlanta, GA
10/22 — Washington, D.C.
10/23 — TBA
10/25 — New York, NY
10/26 — Boston, MA
10/29 — Toronto, ON
10/31 — Cleveland, OH
11/01 — Detroit, MI
11/02 — Chicago, IL
A few weeks ago, Tree made his late night TV debut with an incredible performance that only Tree himself could pull off. The musician appeared on The Late Late Show With James Corden to perform his track "Hurt" while wearing a pair of stilts.
You'll definitely want to watch this one all the way to the end.
Tree's track has already soared past 30 million streams and recently entered the Top 10 at Alternative Radio.
The official video for "Hurt" has accumulated over 16 million views on YouTube. If you haven't checked it out already, or simply want to watch it again, you can check it out below!
Tree took the late night TV stage to perform the track while on a pair of stilts, not letting the added height put a damper on his high-energy performance.
Check out his performance below.
Currently, Tree is preparing his highly anticipated full-length debut album, UGLY IS BEAUTIFUL, due later this year.
The full-length will follow Tree's EP, ALIEN BOY. You can stream the EP in full, here.
What do you think about Tree's farewell tour? Sound off in the comments below!
[envira-gallery id="194356"]