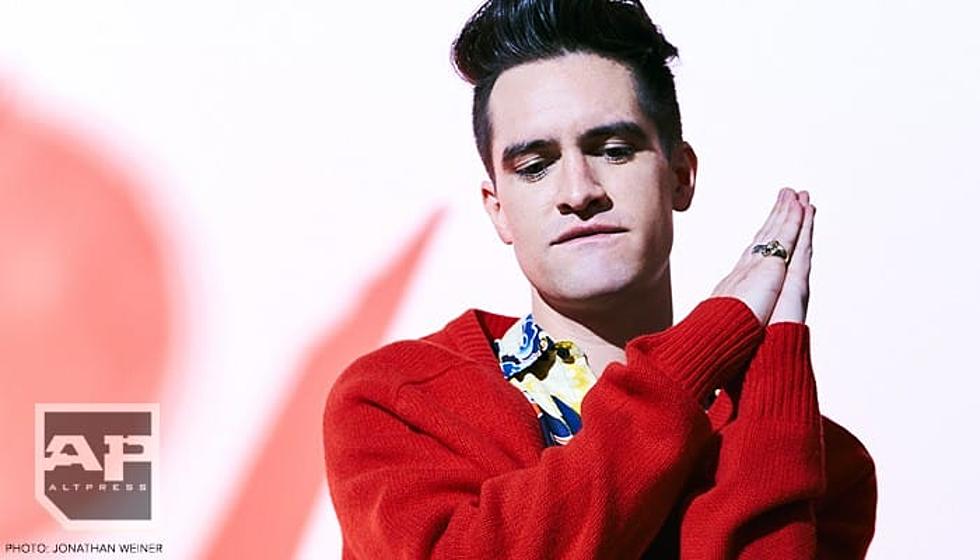 Panic! At The Disco break another record with 'High Hopes'
[Photo by: Jonathan Weiner]
Panic! At The Disco have broke another record with Pray For The Wicked, and this one is pretty impressive.
The band's single "High Hopes" has become the longest-leading number one on Billboard's Adult Pop Songs radio airplay Chart in more than 10 years.
The song was previously the band's highest charting single of all time at No. 6 on the Billboard Hot 100 chart. Then it beat itself by climbing to No. 4 on the chart.
Now, the song has broken the record on the Adult Pop Songs chart. It's been at No. 1 for 15 weeks straight. The last time a song has topped this chart for this long was The Fray's "How to Save a Life" in 2006-07 when that was at No. 1 for 15 weeks as well.
The overall longest No. 1 on the chart is "Smooth" by Santana feat Rob Thomas in 1999. "High Hopes" is now tied for the No. 7 spot of all time. You can check out the full list of longest-leading No. ones below.
Longest-Leading Adult Pop Songs No. 1s
25 weeks, "Smooth," Santana feat. Rob Thomas (1999)

23 weeks, "Wherever You Will Go," The Calling (2001)

18 weeks, "Photograph," Nickelback (2005)

18 weeks, "Unwell," matchbox twenty (2003)

17 weeks, "Iris," Goo Goo Dolls (1998)

16 weeks, "Complicated," Avril Lavigne (2002)

15 weeks, "High Hopes," Panic! at the Disco (2018)

15 weeks, "How to Save a Life," The Fray (2006)

15 weeks, "Don't Speak," No Doubt (1996)
You can watch Panic! At The Disco's video for "High Hopes" below, which fans found the building's shooting location in Los Angeles. Thanks to Google Maps and a relentless Reddit detective, the address of the location seems to be 843 S Flower Street, Los Angeles, California
The band also recently hit a milestone with Pretty. Odd. Just a few days ahead of the album's 11th anniversary, it's officially been certified platinum. The release, which is a polarizing LP fans either love or hate, spawned hits like "Nine in the Afternoon" and "She's A Handsome Woman" and originally debuted on March 25, 2008. "Nine in the Afternoon" was the album's lead single, in fact, and was certified double platinum on its own by the RIAA.
What do you think about the latest record broken by Panic! At The Disco? Sound off in the comments below!
[envira-gallery id="186668"]