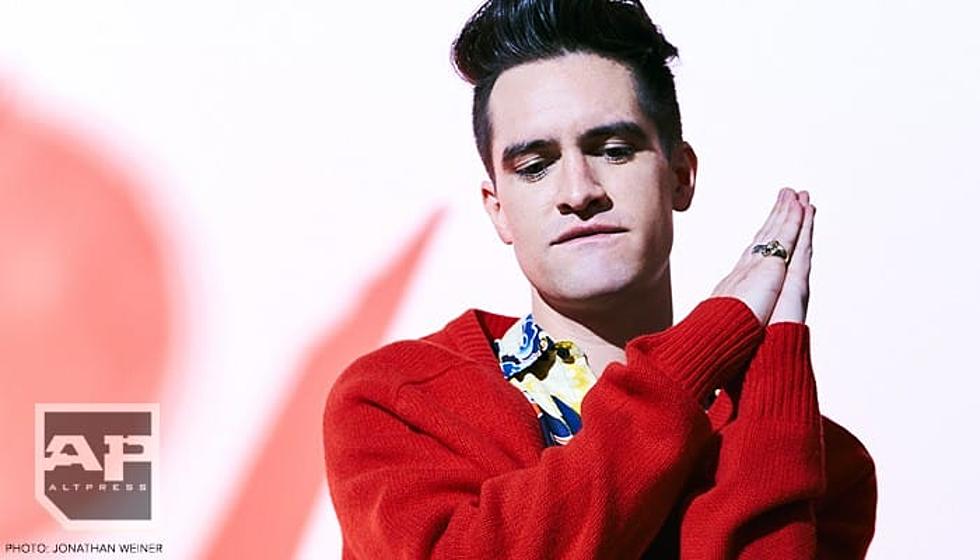 Panic! At The Disco win big at iHeartRadio Music Awards
[Photo by: Jonathan Weiner]
Panic! At The Disco have announced that they have won the Alternative Rock Album of the Year for their 2018 release Pray For The Wicked at the 2019 iHeartRadio Music Awards. 
The band took to Twitter to share the news with a cheeky pun.
Panic At The Disco are nominated in other categories such as Best Duo/Group of the Year, Alternative Rock Song of the Year and Best Rock Artist of the Year.
Additionally, some of our favorites such as 5 Seconds Of Summer, twenty one pilots and more are up for some of the biggest awards.
You can check out a full list of nominees here.
The 2019 iHeartRadio Music Awards will announce the full list of winners on March 16. The Awards show will take place live at the Microsoft Theater in Los Angeles. You can also watch the award show happen live on FOX at 8 p.m. EST. 
In other iHeartRadio Music Awards news, the award show will present Halsey with the special Fangirls Award. This is only the second year the award has been in existence.
According to BreatheHeavy, the award honors "a female artist who has pushed boundaries with her music and message while inspiring her fans around the globe."
Additionally, Panic! At The Disco's Highest Hopes Foundation was recognized by the city of Providence, Rhode Island for their advocacy and human rights achievements. Addressed to Brendon Urie, the mayor of Providence, as well as Councilwoman Carmen Castillo, recognized the Highest Hopes Foundation for their work with marginalized youth.
What do you think of Panic! At The Disco's major win at the iHeartRadio Music Awards? Let us know in the comments below.
[envira-gallery id="194948"]