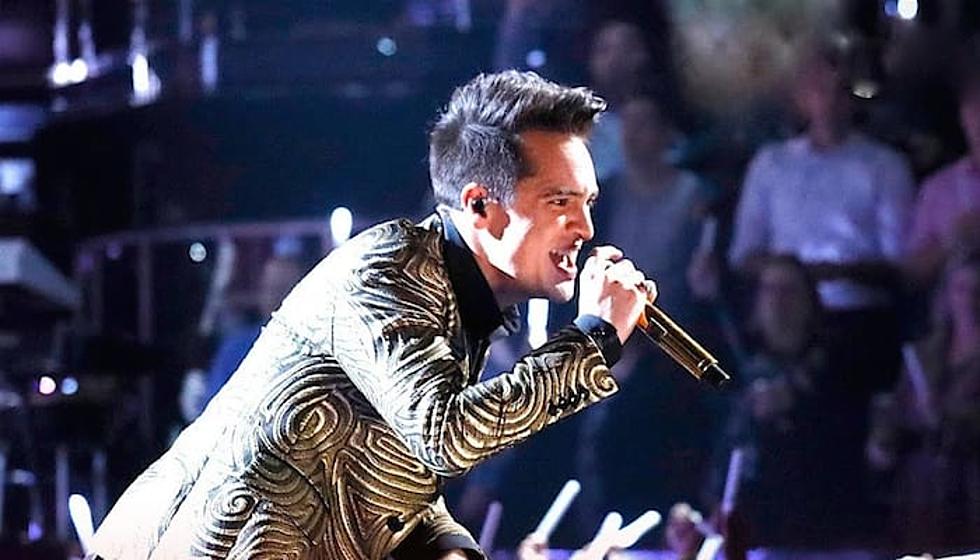 Panic! At The Disco concert is now available in a virtual reality experience
[Photo by: The Voice/YouTube]
If you missed your chance to catch Panic! At The Disco during their Pray For The Wicked tour, or you simply want to relive the experience again, you can now catch the band via an incredible virtual reality concert!
It's a great time to be alive.
Back in March, PATD had a two-night run at the O2 Arena in London where they performed an incredible set featuring pyrotechnics and a 28-song setlist.
The MelodyVR app recording the show in six different angles, creating a futuristic virtual reality experience for you to enjoy over and over again.
The app's description reads:
"With MelodyVR, you can get closer than ever to your favorite artists and control what you see by moving between 'Jump Spots'. Which means you can go down the front, deep in the crowd, or even up on stage with the bands you love. Don't worry, we won't tell security."
 More on Panic! At The Disco
Hot Topic recently unveiled the wonderful news that PATD frontman Brendon Urie would be getting his very own Funko Pop!
The details are all there including the hair, gold jacket, tattoo on his wrist and more.
I mean, look at him. Puppet Beebo might be in trouble.
The PATD Funko Pop! currently has no set release date, but we'll be making frequent trips to Hot Topic so we don't miss out on this collectible.
Are you excited to watch Panic! At The Disco in virtual reality? Sound off in the comments below!
[envira-gallery id="194948"]