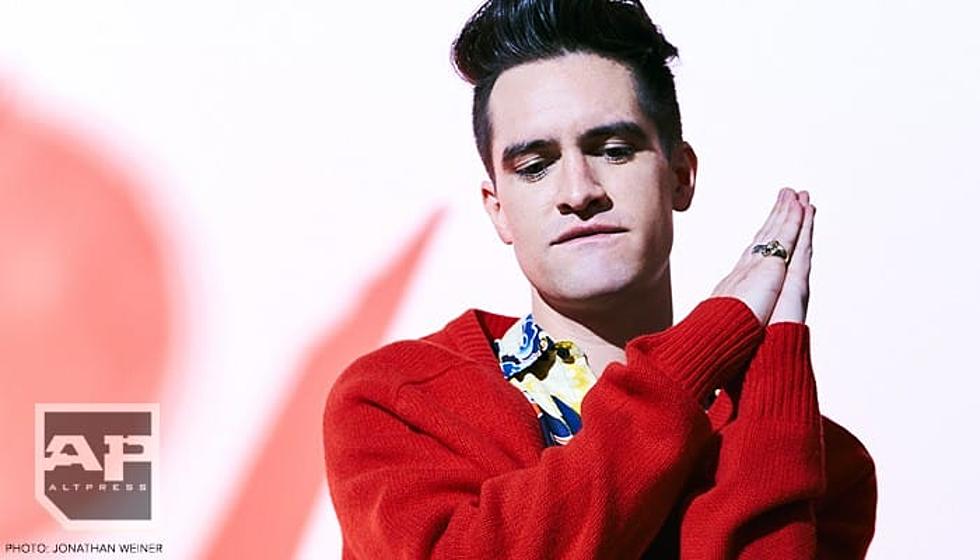 Panic! At The Disco track featured in Netflix Christmas movie 'Klaus'
[Photo by: Jonathan Weiner]
After being announced as part of the Frozen 2 soundtrack, it looks like Panic! At The Disco weren't done being featured in winter-filled movies just yet. Today, Netflix announced their forthcoming Christmas film Klaus featuring P!ATD's "High Hopes" track.
Check out the trailer below!
While most streaming and television services are in full-force spooky season mode, Netflix is apparently looking ahead to the Christmas holiday.
Slated to hit Netflix Nov. 15, Klaus will tell the story of an "unlikely friendship that launched a legend." Netflix announced the film today by releasing the adorable trailer featuring the Panic! At The Disco track.
You can read the film's synopsis below.
When Jesper (Jason Schwartzman) distinguishes himself as the postal academy's worst student, he is stationed on a frozen island above the Arctic Circle, where the feuding locals hardly exchange words let alone letters. Jesper is about to give up when he finds an ally in local teacher Alva (Rashida Jones), and discovers Klaus (Oscar winner J.K. Simmons), a mysterious carpenter who lives alone in a cabin full of handmade toys. These unlikely friendships return laughter to Smeerensburg, forging a new legacy of generous neighbors, magical lore and stockings hung by the chimney with care.
Watch the official trailer for the animated film below.
More on Panic! At The Disco
Last month, Disney unveiled the official soundtrack for the forthcoming Frozen 2 film which features some very familiar artists.
The Frozen 2 soundtrack will feature seven original songs by Kristen Anderson-Lopez and Robert Lopez along with an original score by Christophe Beck.
Stars Idina Menzel, Kristen Bell, Josh Gad, Jonathan Groff and Evan Rachel Wood, will perform new tracks such as "Into the Unknown" and "Show Yourself."
Recruited for the end-credit artists, Panic! At The Disco will cover "Into the Unknown" while Weezer will tackle "Lost in the Woods."
Kacey Musgraves has also signed on to put her own spin onto a Frozen 2 track.
The soundtrack will be released Nov. 15, ahead of the film's Nov. 22 debut. Pre-orders and presaves are currently available here.
Frozen 2 soundtrack listing:
1. "All Is Found," performed by Evan Rachel Wood
2. "Some Things Never Change," performed by Kristen Bell, Idina Menzel, Josh Gad and Jonathan Groff
3. "Into the Unknown," performed by Idina Menzel (feat. AURORA)
4. "When I Am Older," performed by Josh Gad
5. "Reindeer(s) Are Better Than People (Cont.)," performed by Jonathan Groff
6. "Lost in the Woods," performed by Jonathan Groff
7. "Show Yourself," performed by Idina Menzel and Evan Rachel Wood
8. "The Next Right Thing," performed by Kristen Bell
9. "Into the Unknown," performed by Panic! At the Disco (end credits)
10. "All Is Found," performed by Kacey Musgraves (end credits)
11. "Lost in the Woods," performed by Weezer (end credits)
[envira-gallery id="194948"]