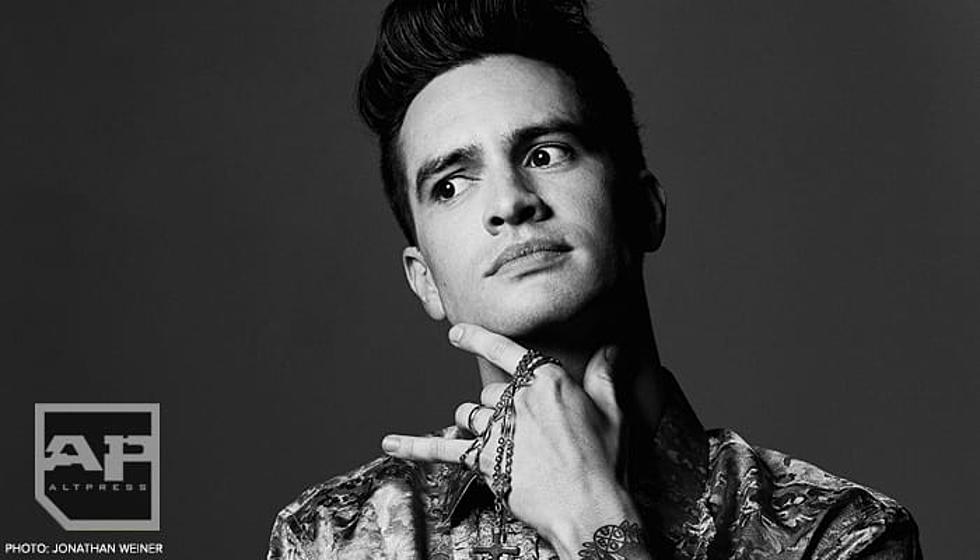 Panic! At The Disco clarify major tour change after fan outrage
[Photo by: Jonathan Weiner]
Panic! At The Disco have made a serious change to their tour schedule and fans are not happy.
The band has rescheduled a few shows in Germany to new dates and new venues to accomodate a larger crowd.
PATD made the announcement via Twitter and shared the new dates and locations.
"V impressive Germany! Due to overwhelming demnd y'all got the shows moved to bigger venues AND they're moving to new dates," the tweet read.
The new dates are as followed:
04/01 — Dusseldorf, DE @ ISS Dome
04/03 — Berlin, DE @ Mercedes-Benz Arena
04/04 — Hamburg, DE @ Barclaycard Arena
The band added that the tickets previously purchased for Dusseldorf and Berlin will be honored at the new shows and the Hamburg tickets are on sale.
Many fans were outraged by the move because they already had travel, accommodations and more booked for the dates  they already bought tickets for.
Check out some of their tweets below.
The band has not responded to any of the tweets criticizing the change as of press time. However, their manager Zach Hall posted some explanation to the move on Twitter.
"Hey guys I know some of you are upset about the venue and date changes in Germany so here's why it happened. We are bringing amazing & fun production to as many venues as possible & with the original venue that was booked for the German shows it would've been impossible for any of our current show to go in there due to weight & size restrictions," Hall writes on Twitter.
"Instead you would've gotten a stage & a simple cloth backdrop. The show wouldn't have been what you've been seeing online & certainly not what you have come to expect from a Panic! live show. So it was changed to a venue we could bring in at least a modified version of our current touring live show," it continued.
What do you think of Panic! At The Disco's move to change these dates? Sound off in the comments.
[envira-gallery id="186695"]