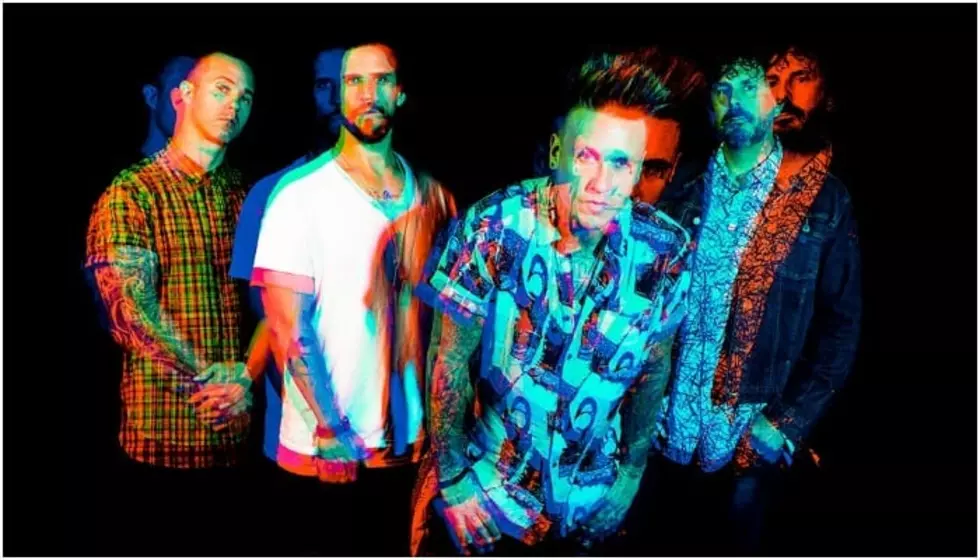 Papa Roach hilariously diss Trump tweet with "Last Resort" lyrics
[Photo by: Darren Craig]
Papa Roach had the best response to a tweet by President Donald Trump and it's gone completely viral. 
It all started when Trump shared an aggressive caps lock tweet. 
"NO COLLUSION, NO OBSTRUCTION, TOTAL EXONERATION. DEMOCRAT WITCH HUNT!" the tweet read. 
Then, Papa Roach quote tweeted it with the most perfect response using lyrics from their song "Last resort". 
"CUT MY LIFE INTO PIECES, THIS IS MY LAST RESORT," they wrote, since Trump's words sounded like they could be lyrics in the song. 
It was truly the perfect response. Now, you can jam the throwback Papa Roach track "Last Resort" below. 
More Papa Roach news
Papa Roach are preparing for a long summer of touring, but first, they're dropping a new music video for their song "Renegade Music."
The video was captured at a recent gig in Birmingham, England and was shot in one take by the band's videographer Bryson Roatch.
In the clip, you can see the band rocking out on stage with a flurry of colored lights coating everything in sight.
The video's one-take approach offers a more in-the-moment feel than other live music videos giving the sense that you're really there.
Check out the video for "Renegade Music" in the player below!
Earlier this year, the band honored late Prodigy singer Keith Flint with a cover of their song "Firestarter" during Sonic Temple Art + Music Festival.
The Prodigy were set to perform at the festival, but Papa Roach replaced their spotsince Flint's death.
You can check out a video of the performance below.
Papa Roach are also scheduled to open a fall tour with Shinedown and Asking Alexandria.
The three groups were on the road together earlier this year on Shinedown's ATTENTION ATTENTION tour, which ended in March.
Tickets for the tour are on sale now and can be bought here. You can check out the full list of tour dates below.
Asking Alexandria/Papa Roach Dates
09/17 – Roanoke, Va. @ The Berglund Center
09/19 – Bristow, Va. @ Jiffy Lube Live *
09/20 – Albany, N.Y. @ Times Union Center
09/24 – Laval, Quebec @ Place Bell
09/25 – Quebec City, Quebec @ VideoTron Center
09/27 – Buffalo, N.Y. @ KeyBank Center
09/28 – State College, Penn. @ Bryce Jordan Center
10/01 – Grand Rapids, Mich. @ Van Andel Arena
10/02 – La Crosse, Wis. @ La Crosse Center
10/04 – Evansville, Ind. @ Ford Center
10/06 – Mankato, Minn. @ Mankato Civic Center
10/08 – Bismarck, N.D. @ Bismarck Event Center
10/09 – Winnipeg, Minn. @ Bell MTS Place
10/11 – Edmonton, Alberta @ Edmonton Convention Centre
10/12 – Dawson Creek, British Columbia @ Encana Events Centre
10/13 – Calgary, Alberta @ Stampede Corral
10/15 – Penticton, British Columbia @ South Okanagan Events Centre
10/16 – Abbotsford, British Columbia @ Abbotsford Centre
10/18 – Kennewick, Wash. @ Toyota Center
10/19 – Boise, Idaho @ Taco Bell Arena
*no Asking Alexandria
What do you think of Papa Roach responding to a Trump tweet? Sound off in the comments down below!
[envira-gallery id="186695"]