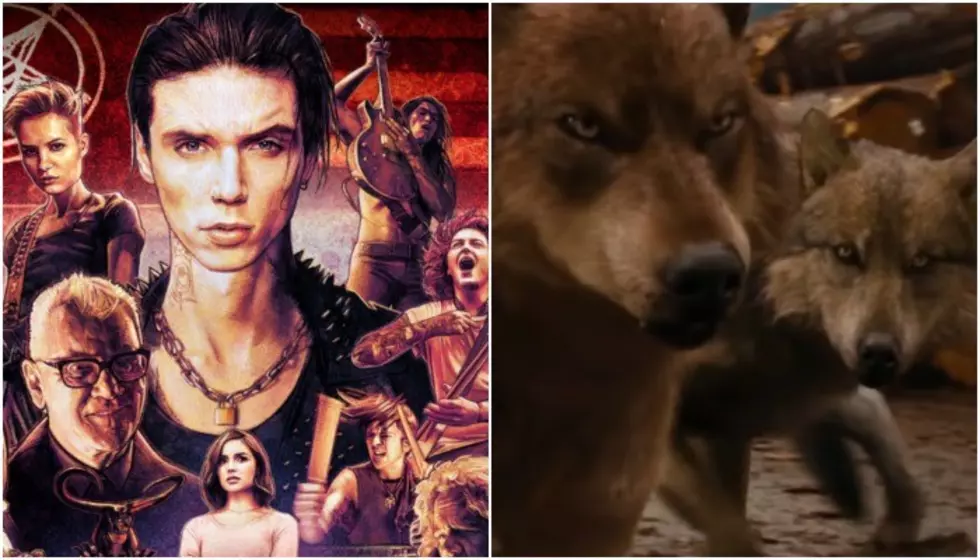 Ben Bruce jokes about 'Twilight' dreams with 'Paradise City' co-star
[Photo via: Twilight/YouTube]
Asking Alexandria guitarist Ben Bruce shared a behind the scenes photo on the set of American Satan's spinoff TV series, Paradise City with Twilight actor and co-star Booboo Stewart.
In the photo, Bruce says he and Stewart were "super mad" about not both being actors in the Twilight saga. Of course, Stewart played werewolf heartthrob Seth Clearwater in the Stephenie Meyer adaptations.
"Me and BooBoo on the set of Paradise City getting SUPER mad that we didn't both get to be in the Twilight saga together," Bruce says in the Instagram post.
For the forthcoming series, Bruce and Black Veil Bride's Andy Black are slated to reprise their movie roles as Leo Donovan and Johnny Faust in the show. Stewart is set to play Vic Lakota.
American Satan, released October 2017, follows rock band the Relentless as they "drop out of college and move to the Sunset Strip to chase their dreams." But the band get more than they bargained for after making a Faustian deal for fame.
Of course, not everything is as it seems for the young rock band. After meeting a stranger who realizes their potential, the group soon gets caught in a deal that they can't get out of.
As previously reported, the first season of Paradise City is set to premiere later in 2019. However, no official release date has been announced.
What role do you think Ben Bruce would have been perfect for in the Twilight saga? Let us know in the comments below.
[envira-gallery id="195377"]