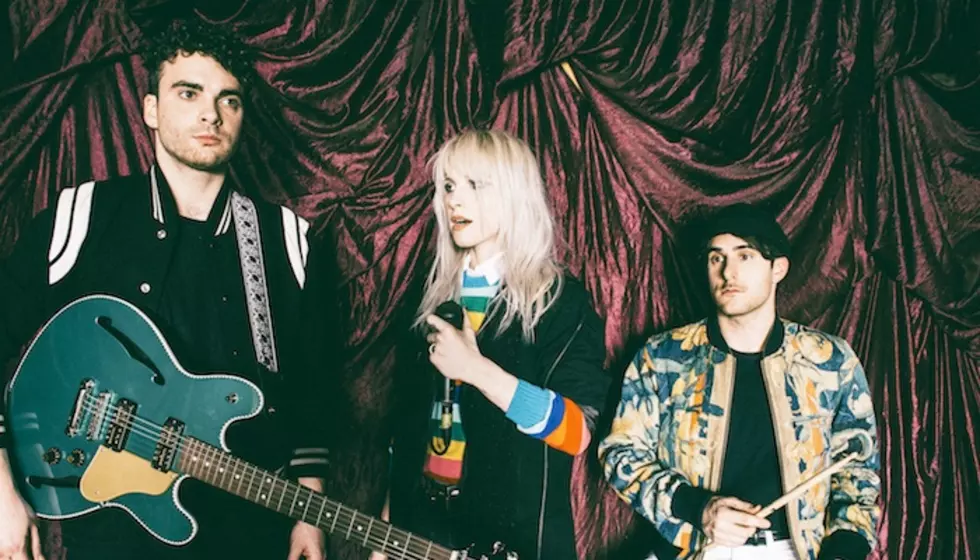 This Paramore song is the latest inspiration for a new TikTok trend
Well, TikTokers are at it again. This week, a new trend has emerged on the video-sharing platform that has gotten the attention of Hayley Williams.
One Paramore fan is taking "Fake Happy" and applying it to current times amid the coronavirus pandemic for a new TikTok trend.
Over the past few months, Williams has shown her praise for creative fans on the internet. She really gave her stamp of approval to this grandma's "Ain't It Fun" drum cover. As well, she also shared one fan's beautiful acoustic cover of "Hard Times."
Now, Williams is bringing attention to a new trend on TikTok. This week, one fan shared a TikTok video featuring the After Laugher track "Fake Happy." In the video, the pre-chorus of the song plays while the fan is wearing a mask. She then crinkles her eyes so it looks like she has a huge smile on her face under the mask. However, once she removes the mask, she is no longer smiling.
"I've gotten pretty solid at fake smiling," the fan's video caption says.
The video quickly caught the attention of Williams who gave it her own stamp of approval.
Along with the TikTok trend, Williams has given an update on her Petals For Armor tour.
Back in March, Williams announced that she would be touring in North America, the U.K. and Europe in support of Petals For Armor. So many people tried to get their hands on tickets that Ticketmaster even crashed when the tour went on sale. In the end, various dates of the tour sold out quickly out.
However, the coronavirus pandemic forced all of the tour dates to be rescheduled for a later time. Williams first announced the postponement of the tour in April. Since then, ticket holders have been waiting to receive information on the new shows.
Then, on July 15, fans began reaching out to Williams after they received emails from promoters saying their shows were canceled. At the time, Williams kept rather quiet on the issue and eventually released a vague statement.
Petals For Armor
Now, Williams has released a video confirming that all of her overseas shows are canceled. As well, she anticipates that the rest of the shows will likely be canceled, too. She also details why she remained quiet on the matter over the past week.
"I've been getting messages from people for about a week or so who have heard that Petals For Armor shows are canceled," she says. "When I first started seeing this, I didn't know what to say because I actually hadn't heard that any shows were canceled. After speaking with my manager, it is true. All the oversea shows are totally canceled and it's likely that the rest of the shows will be canceled as well. We just don't know enough about what's going on and what's going to happen to be able to plan that far in advance."
Williams further shares that she may be playing some festivals in the future. For those with Petals For Armor tickets, refunds are available.
Petals For Armor
What are your thoughts on the new Paramore TikTok trend? Were you planning on attending the Petals For Armor tour? Let us know in the comments below.