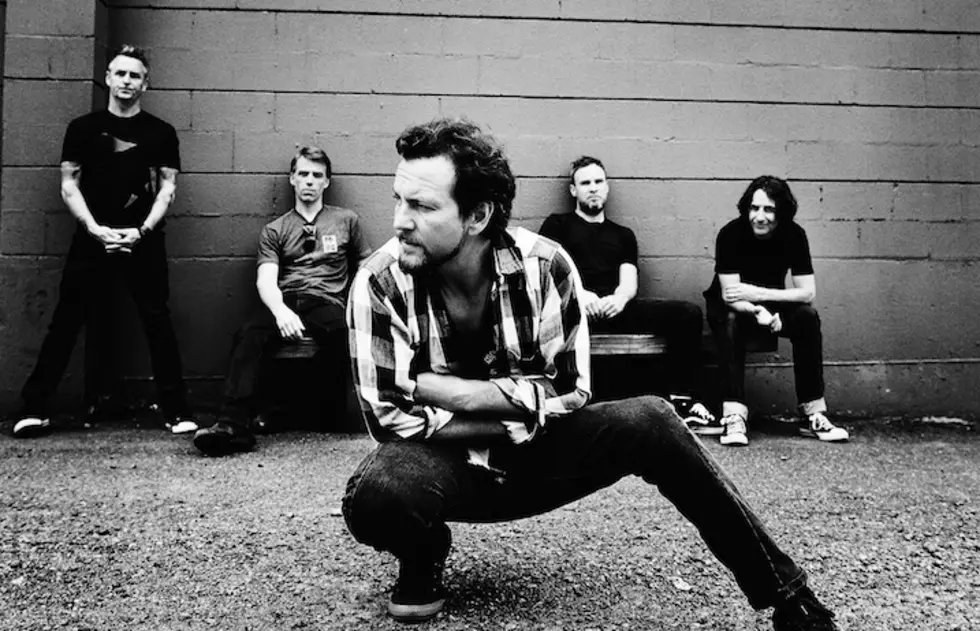 Watch Pearl Jam dedicate new song "Can't Deny Me" to Parkland students
[Photo by: Danny Clinch]
Pearl Jam dedicated the live debut of new song "Can't Deny Me" to survivors of the high school shooting in Parkland, Florida, during their performance at Lollapalooza Chile on Tuesday—watch video of the new live tune below.
Read more: Musicians react to Florida school shooting
Unveiled earlier this week, "Can't Deny Me" will appear on Pearl Jam's upcoming 11th studio album, their first full-length since 2013's Lightning Bolt, as reported by Pitchfork. Check out the studio version of the song after the video.
Immediately prior to Pearl Jam's inaugural live performance of the modern-day protest song, lead vocalist Eddie Vedder made clear that the band would be participating in today's nationwide student walkouts to end gun violence. February's mass shooting at Parkland's Stoneman Douglas High School killed 17 people and injured 17 more, making it one of the world's deadliest school massacres, as told by The Guardian.
"This is dedicated to the incredible students in Florida, and the United States, who survived a terrible tragedy. We will all be protesting tomorrow throughout the United States," Vedder said from stage, per Rolling Stone, before shouting out one of the most visible gun control advocates from the high school following the shooting. "We support you all, and Emma Gonzalez, we love you. We'd like to play this for them, and us."
Darkness to light, you can't deny them: