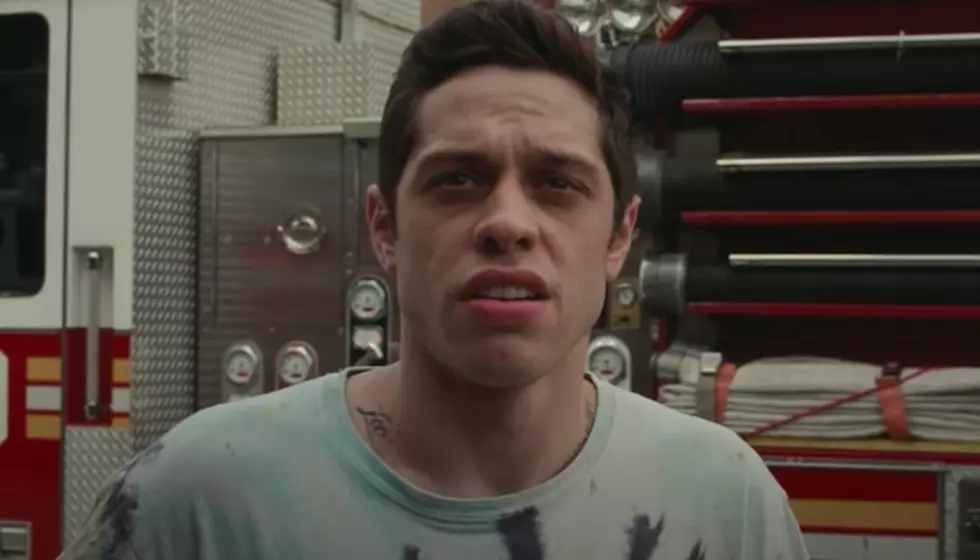 Here's the first trailer for Pete Davidson's new comedy based on his life
[Photo via YouTube]
The first trailer for Pete Davidson and Judd Apatow's new film The King of Staten Island has arrived. In it, we get a close look at all of the central characters and watch as the film will toe the line between comedy and somberness.
The King Of Staten Island is a semi-autobiographical comedy of Davidson's life growing up on Staten Island including the time when he lost his father during the 9/11 terrorist attacks.
In late-April, Davidson and Apatow shared that in lieu of a regular theatrical release, the film would be available on-demand this June. It's a smart movie seeing as most theater chains are closed.
It also might be their only move seeing as how it was reported in April that AMC theaters would no longer be screening Universal films over their decision to put Trolls: World Tour out directly through video on-demand services. Cineworld's Regal Cinemas also followed suit making the same move.
The film was premiering at SXSW's film festival but that was cancelled as the film fest went in an online direction ahead of many other companies making that decision.
Cinemark discussed the potential for a soft reopening as early as July. They're estimating they can remain profitable with "20 to 30 percent of capacity."
Even if and when they reopen, it's unclear if people are even willing to go to such a public gathering until a coronavirus vaccine is made available.
Plus, with Trolls: World Tour testing the on-demand waters and doing so well, it makes sense for The King of Staten Island. 
The trailer shows Davidson's character Scott, who unlike his sister, didn't go away to college. He has been in a state of arrested development since the death of his firefighter father. When his mother starts dating a new man (comedian Bill Burr), Pete Davidson begins to reevaluate his life. It culminates with him opening up to Burr's daughter and fighting back tears as he drives. 
An exclusive first look at the trailer was shared on Jimmy Fallon's The Tonight Show. 
Before their appearance, Pete Davidson and Judd Apatow posted a video of them chatting about drugs. They also discussed how they're holding up in quarantine. And, touched a brief bit on the semantic of on-demand. Neither of them really knows the deal. 
The King Of Staten Island will be on-demand on June 12. Watch the full trailer below. 
Are you excited for Pete Davidson's The King Of Staten Island Sound off in the comments below!
[envira-gallery id="195377"]