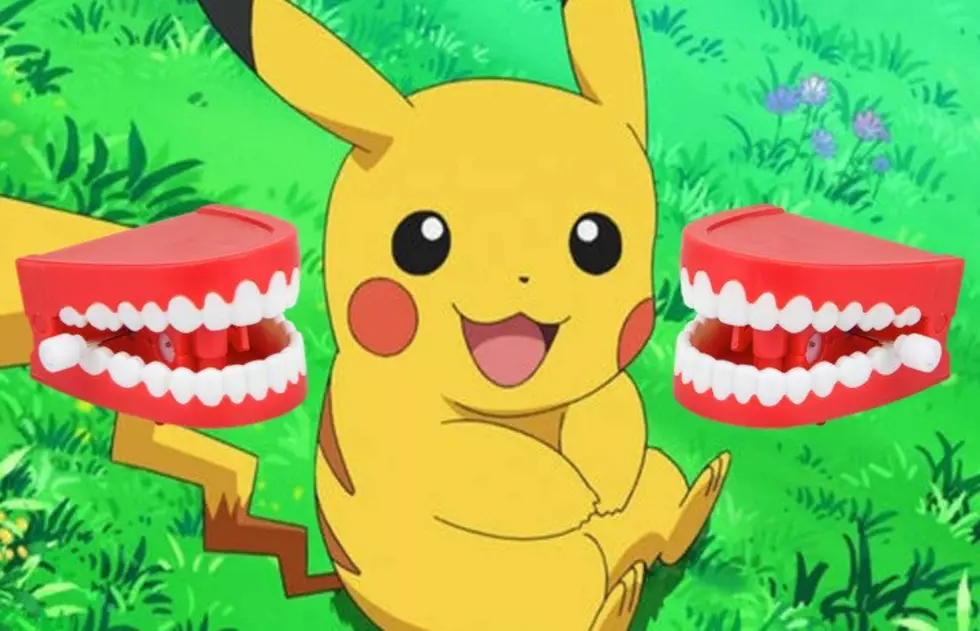 Pikachu with teeth is the stuff of nightmares
[Photos by: The Pokémon Company, Pexels]
After our alarm at Pikachu's new middle-aged man voice in Detective Pikachu, we're wary of any more startling Pokémon revelations. In the face of our reservations, this meme of Pikachu with human teeth could be nightmare fuel.
Read more: See pics from Ryan Reynolds' Pokémon movie
The viral art presented on Reddit today gives a mouthy retrofitting to Pikachu's chops in shots from the video game. "There's something morally wrong with Pikachu's mouth," Tumblr creator "Deetz" writes of the little yellow Pokémon. "This is a sign of demonic possession and somebody needs to help him. ima give him teeth to see if that helps." Bingo:
"nope that didn't help," adds the meme-maker.
It helps us be terrified, if that's any consolation. Other Redditors point out that Pikachu already has visible teeth at certain points in Detective Pikachu, of course, because, hey, this is the internet. Now, who's ready to see the movie?
Watch more: 10 actors who could play scene icons