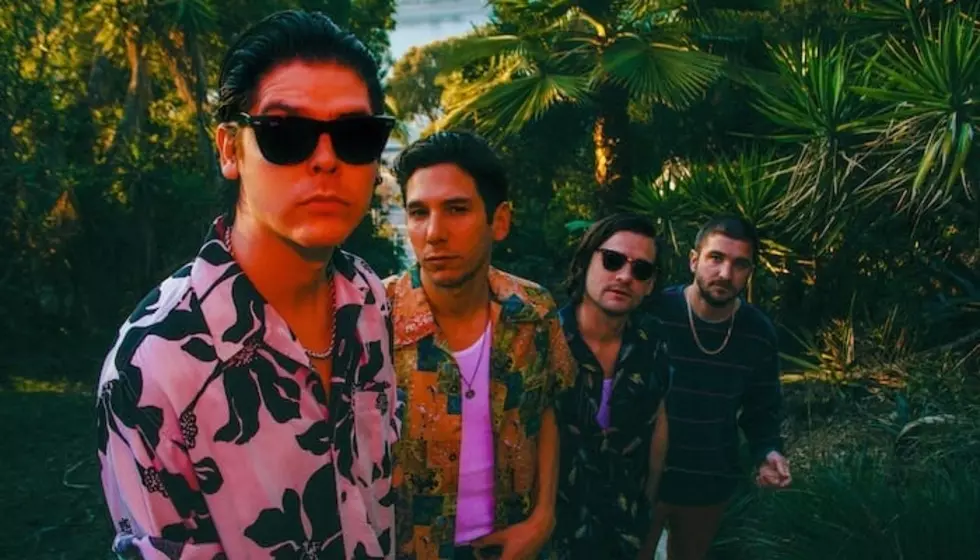 Plague Vendor drop off Warped Tour Atlantic City date
[Photo by: Robert Hickerson]
Plague Vendor have unexpectedly had to drop off the Atlantic City Warped Tour date.
The band shared a post to Twitter apologizing for the sudden announcement which was caused by a scheduling conflict.
The 25th anniversary Warped Tour shows are quickly approaching with the Atlantic City stop happening June 29 and 30.
The Atlantic City dates sold out very quickly with Kevin Lyman confirming single day tickets would not likely be available. Shortly after readjusting some production elements, the festival approved selling more tickets though.
More on Plague Vendors
Three years after the release of their sophomore album, BLOODSWEAT, the quartet shared the lead single, "New Comedown," off their upcoming third album. By Night is set to drop June 7 via Epitaph Records.
The band also shared a video for the new single which you can watch in the player below. The video for "New Comedown" was directed by Dan Monick, showcasing Plague Vendor's unpredictable energy.
The band recently spoke with AP about the new record and explained why they chose "New Comedown" as the lead single.
"When we were shooting the video, the song was playing on a loop for hours, and I never got sick of the track. We were working from sunup to sundown, and it was later in the day when I noticed I was still really enjoying the track. I told the band and our manager, "I'm not sick of this yet," and everyone agreed. We just need the world to hear it," says frontman Brandon Blaine.
Are you disappointed about Plague Vendor dropping off Warped Tour? Let us know in the comments below.
[envira-gallery id="197607"]