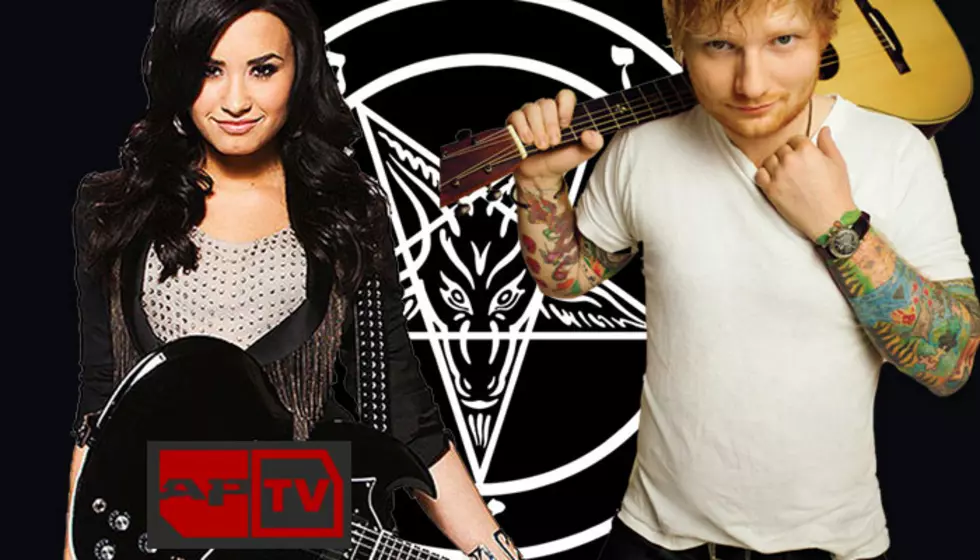 10 mainstream musicians who love heavy metal from Demi to Sheeran
No genres, no judging. That's the mindset of a generation of music listeners who don't believe in shaming a "guilty pleasure" or being aligned to one type of music. Which makes this list of mainstream artists who love heavy metal even more crazy to us.
Admittedly, it's not that insane. Hip hop and metal have been hanging out in the same pits for a while now. Naturally, this has created some of the more interesting hybrids. But there's some stuff that's just too weird for us to wrap our heads around. Can you actually imagine an O.G. boyband member hanging out with your favorite tech/death-metal group? An alt-rock icon ecstatically getting his grindcore vibe on?
Here we pause to reflect on some of the most mainstream artists proclaiming their love of heavy metal in the most righteous of ways. Whether they've commandeered metal bands to back them up, entered into a collaboration or two or reconfigured their logos to look unreadable, there's some unlikely fandom going on, for sure...
Does anybody have a photograph of Ed Sheeran rocking a pair of classic JNCO jeans? Ever see Gucci Mane rocking old-school Wax Trax! swag from Chicago? Danny Brown flying to Paris in the middle of the night to meet with members of Deathspell Omega? Who can't wait to see Demi Lovato stagediving at a Power Trip gig, wrecking Nick Stewart's pedals in the process. Until then, check out the connections we made in this interesting APTV video. And another thing: You guys gotta stop hating on the Beebs, even if your name is "Maynard." You're supposed to be a tribe, aren't you?