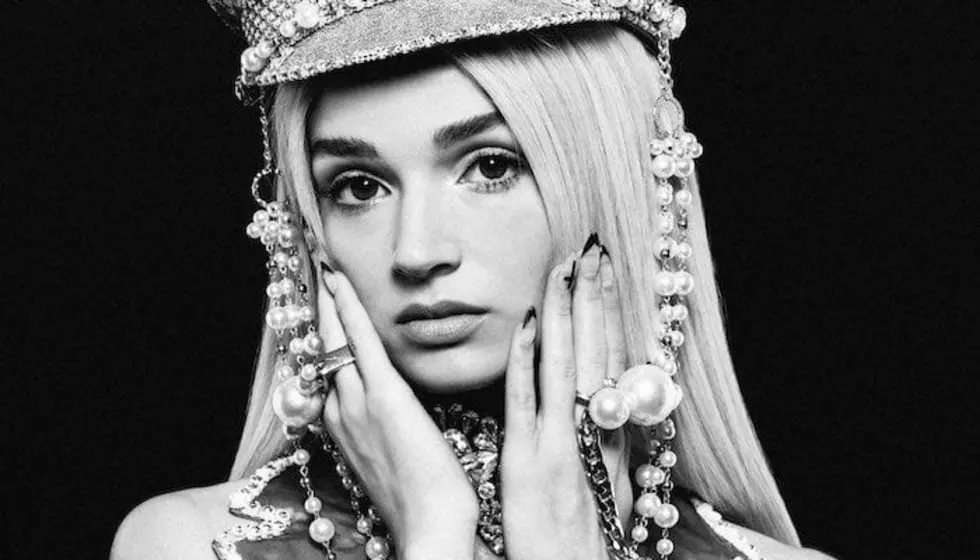 Poppy to perform free show at San Diego Comic-Con
Poppy will be giving a free concert at the San Diego Comic-Con next month to celebrate the release of her first graphic novel. 
Poppy will appear at the event, which takes place July 18 at 7 p.m. at the Quartyard. 
You can find out more information about the concert in the tweet below. 
Poppy's graphic novel is called
Genesis 1
and tells the origin story of the star who might be a girl, might be a machine or something entirely in between. 
Also appearing at the event will be Black Veil Brides frontman Andy Biersack. He will be taking his debut comic book The Ghost Of Ohio to the event and signing copies. Find out more info here. 
More Poppy news
Last week, Poppy unveiled the tracklist for her highly-anticipated Choke EP and with it, dropped the title track to give fans a taste of the record.
The track "Choke" has some serious dark lyrics, but is a mix of both Poppy's pop and metal sides.
"Help, I'm drowning/There's nobody around me/I need someone to save me/Can you come and take me?" Poppy starts the track off.
You can listen to "Choke" below.
Poppy's upcoming Choke EP is also currently available for preorders here. You can see the full tracklist below.
"Choke"

"Voicemail"

"Scary Mask" (feat. FEVER 333)

"Meat"

"The Holy Mountain"
From the record, Poppy's also already dropped "Scary Mask" and "Voicemail." You can listen to both of those songs below.
She also recently opened up in an interview about her switch to heavier music and made some comments about Marilyn Manson and her cult.
She first started talking on the Build show about her music being much heavier.
"When I was making pop music, it was harder," she said. "But now after my song 'X,' I think it's easier to make music."
She said she likes heavier music because "you can hide meaning within it."
Poppy then went into discussing her relationship with Manson, which she clarified was solely professional and not romantic. She was asked if Manson was a part of her cult, and was vague with her response.
"I don't know you have to ask him," she said.
She then talked about her love for bands like Korn, Limp Bizkit, Papa Roach and more. She also discussed her friendship with FEVER 333 and their collab "Scary Mask."
You can see Poppy's entire interview down below.