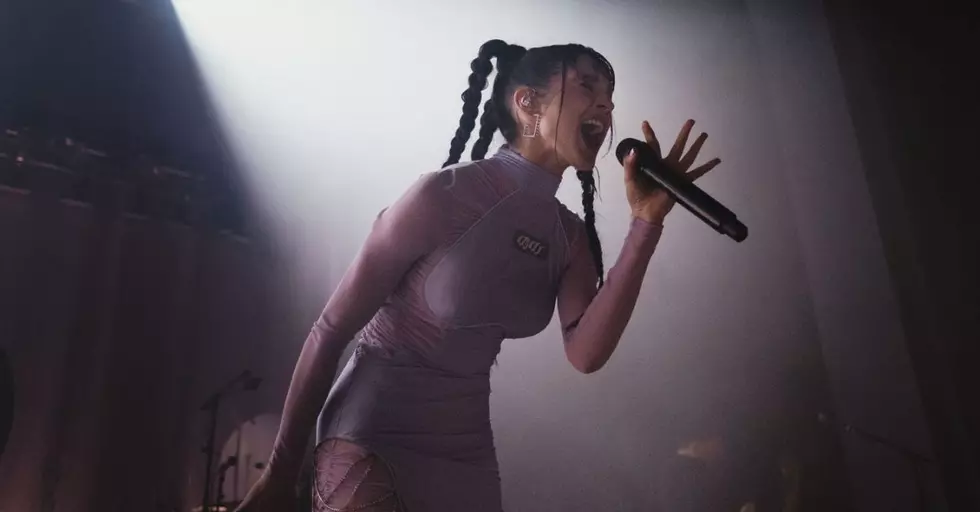 Poppy and Z2 Comics collab for a new graphic novel that promises to be bloody
[Photo by @alexkaneperkins]
This spring, Poppy will return with a new blood-spattered graphic novel called Tit Tat. The project marks her third collaboration with Z2 Comics.
For her new graphic novel, Poppy reunited with co-writer Ryan Cady (Batman: Urban Legends, Winter Guard), who worked on both Poppy: Genesis 1 and Poppy's Inferno. She also teamed up with Norzine Lama, who provided art on Inferno as well as cover and interior art for the new installment. This time, though, Poppy created her own original story and characters.
Read more: Meet David Howard Thornton, the nightmarish killer clown from Terrifier 2
"Having been the main character in the first two volumes, I adored the chance to create my own horror opus with Ryan and Norzine. Tit Tat merges superpowers, suspense and weird fiction into a bombshell graphic novel," Poppy says.
The story is centered around Lydia, a teenager with psionic powers, and her rock star best friend Marigold Sykes as local girls start disappearing around their small town. As the plot progresses, fans of her previous two graphic novels can expect much more blood and horror, Cady says.
"We've been taking inspiration from Junji Ito, Stephen King and director Ana Lily Amirpour, diving into the brutality of being a teenage girl," he explains. "It's not just about blood, though we certainly have that, but the nightmares that come from anger and being othered — the ways you can twist that violence back on the world."
Additionally, Poppy released her Stagger EP in October, a four-song collection that balances catchiness with cathartic rage.
Check out the covers below, and preorder your copy now.