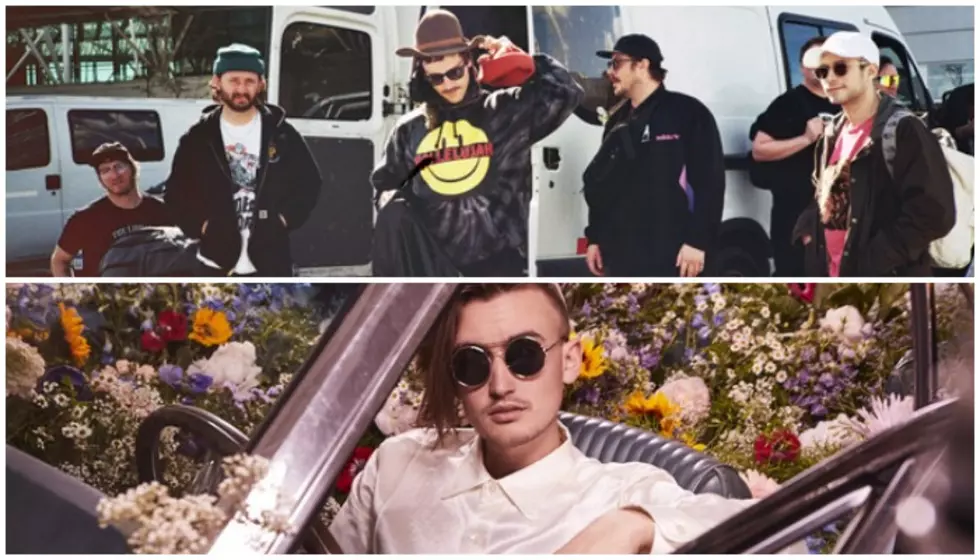 Hear Portugal. The Man and gnash rework children's songs for charity LP
[Photos via Portugal. The Man/Spotify, gnash/Spotify]
Atlantic Records has launched its new benefit album At Home With The Kids that features reimagined children's songs from Portugal. The Man, gnash, Sia, Tove Lo and more.
All of the proceeds from the new LP are being donated to Save The Children.
At Home With The Kids includes 23 children's songs performed by various artists including Saint Motel, Chromeo and Matt Maeson. All of the proceeds from At Home With The Kids are benefitting Save The Children. The organization helps better the lives of children across the globe by providing them with a healthy start, an opportunity to learn, and protection from harm.
For the benefit album, Portugal. The Man have reimagined "Tomorrow," the classic tune from the musical Annie. As Portugal. The Man frontman John Baldwin Gourley shares, he was instantly drawn to the song when he heard about the project.
"We were approached to do a children's song. Without hesitation Zoe and I both immediately gravitated to 'Tomorrow,'" Gourley says. "Though we have dramatically different upbringings, me in rural Alaska and Zoe from Northwest England, Annie was a staple growing up and a big part of why we love music. It was something we both watched and sang with our families."
Gourley further shares that "Tomorrow" has now become a staple in his life again due to his daughter.
"Now, we get to raise our daughter with the same tradition of singing 'Tomorrow.' Lyrically this song could not be better for the times. We hope the song does as much for you as it does for us."
gnash contributes the song "night night" on At Home With The Kids. The lullaby is reminiscent of the music gnash used to hear as a child.
"With this song and this project, I know all of us involved wanted to make something for the kids and the parents at home right now," gnash says. "'night night' reminds me of the songs my dad would sing me to sleep with when I was a child. it's amazing because now I get to bring a new lullaby into the world. And help some kids while we're at it and adults too! I know I've already fallen asleep to it a few times."
At Home With The Kids is now available on all streaming platforms. For more information on Save The Children and to donate to the organization, head here.
Portugal. The Man's "Tomorrow" and gnash's "night night" are available to stream below. Head here to stream every song on At Home With The Kids with accompanying visuals.
What is your favorite song off of At Home With The Kids? Let us know in the comments below.