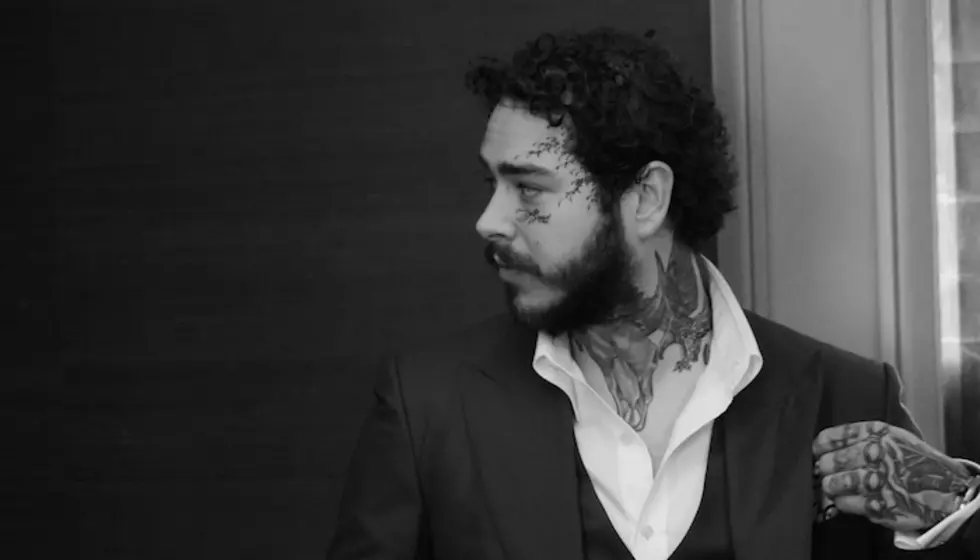 Post Malone and MGK are playing virtual beer pong for COVID-19 relief
[Photo by: Adam Degross]
It's no surprise to anyone at this point that Post Malone loves beer and beer pong and he's helping raise money to fight the COVID-19 coronavirus pandemic with a celebrity tournament including Machine Gun Kelly and a ton of sports figures.
According to TMZ, the eight-day tournament is happening over video chat and raising money for charities to fight the virus.
The "Ballina Cup" is starting next week with two matches happening per night.
Beyond Post Malone and MGK, it will also include Kansas City Chiefs receiver Travis Kelce, WWE spokesman Rob Gronkowski along with Gronkowski's girlfriend, Sports Illustrated Swim model Camille Kostek, former quarterback Johnny Manziel, Kane Brown and MLB pitchers Trevor Bauer and Mlke Clevinger.
Each team will pay an entry fee with the prize money hitting big for one charity. The winning team is receiving a trophy, wrestling belts and chains.
Outside of helping raise money to help out, Post Malone says he's
working on new music right now
It's been just over six months since he released his third studio album Hollywood's Bleeding, but the rapper is already onto the next.
While tours and events across the world were postponed and canceled, Post Malone continued his tour in Denver March 12 with Swae Lee and Tyla Yaweh. Both the artist and the venue were criticized for allowing the show to continue for a sold out crowd as mass gathering bans were passed in several other states and concerns were raised nationwide.
Afterwards, he postponed all of his remaining tour dates.
As a result, the rapper suddenly had plenty of free time on his hands, and according to his manager Dre London, he's spending it wisely. London took to Instagram Monday to share the duo made "a smash" as they enter "quarantine album mode."
"I'm sorry I can't stay away from my brother Posty!" he writes "I'll take the chance! Tonight we made a smash on FaceTime now we gonna just go into Quarantine Album mode! If we don't connect energy how the?gonna enjoy this summer???‍♂️Let's Get It!! See You Soon bruv! #2020 #DreVision ??"
What do you think of Post Malone, Machine Gun Kelly and other celebs starting a beer pong tournament to fight COVID-19? Let us know in the comments below.
[envira-gallery id="218747"]