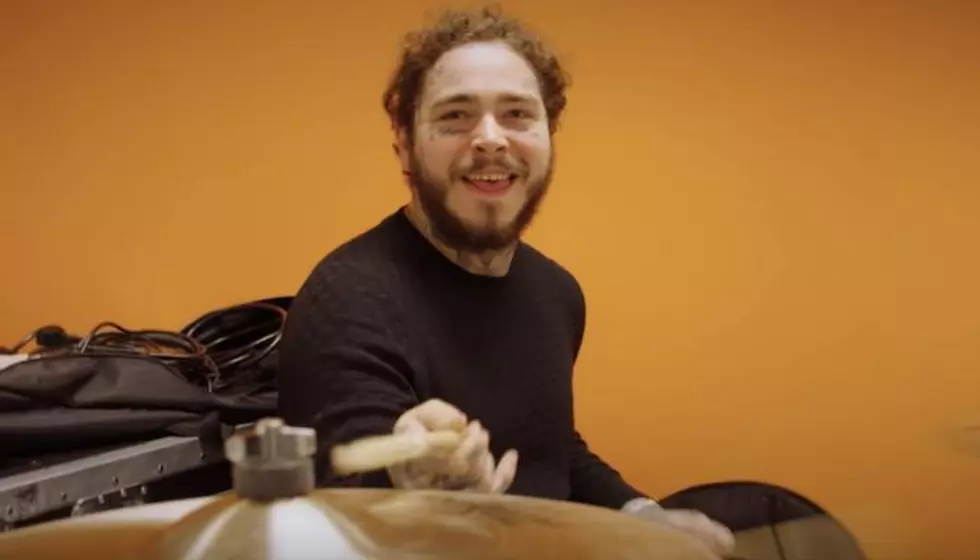 Post Malone rolling out cannabis company this summer
[Photo via YouTube]
Post Malone is known for his laid-back personality but now he's heading into one of the most chill industries – cannabis.
The rapper's cannabis company, named Shaboink, debuted at Santa Rosa's annual cannabis tradeshow but will hit dispensaries on Post Malone's 24th birthday on July 4th.
The company's name comes from a slang term for "the act of two people fornicating in a wild spontaneous fashion." According to TMZ, they'll be specializing in flowers, pre-rolled joints and vaporizers.
The cannabis is manufactured in California by Hemper Co and will include both THC and CBD products. The company is also producing merch like grinders, stickers, hats and more.
Post is very supportive of cannabis legalization and excitedly shared his approval of California's recreational legalization in 2016.
"This is good for everybody, weed is good for everybody," he said. "Ain't nobody die from that shit. People die from drinking and driving every fucking day."
More on Post Malone
The rapper's music career has been extremely successful lately so branching into another industry isn't surprising at all. Just last month, he replaced his own song at number one on the hip-hop charts.
He was also just nominated for 17 awards at the Billboard Music Awards, including Top Artist. You can check out all the nominations here.
Post recently got to show his love for Bud Light when he was gifted with the late Bud Knight's helmet.
Following the company's Super Bowl commercial collab with Game Of Thrones, they gifted Post the ridiculous headgear.
What do you think of Post Malone's venture into the cannabis industry? Let us know in the comments if you plan to pick up their products when they officially launch.
[envira-gallery id="199143"]