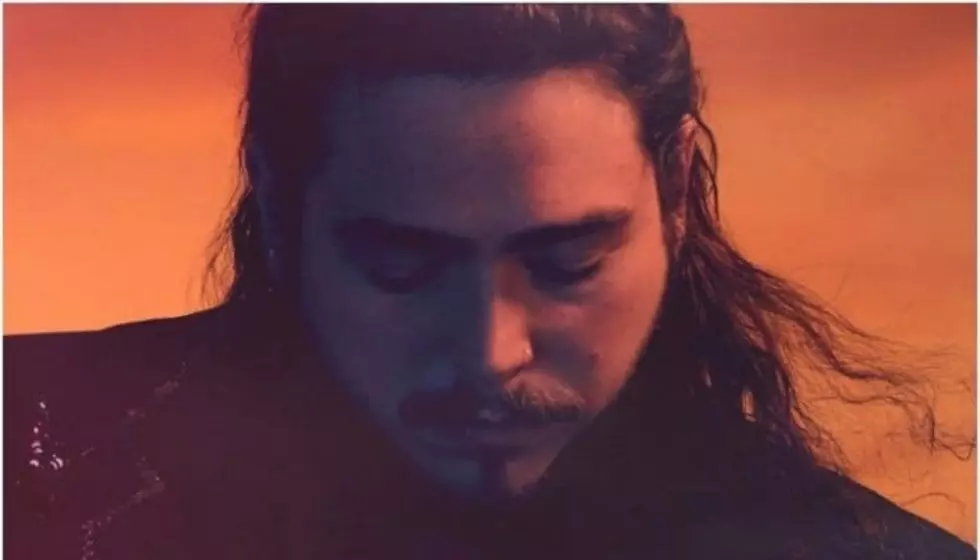 Post Malone uninjured in serious car crash
Post Malone has not been having a good month. The rapper was on a plane forced to make an emergency landing a few weeks ago, and it looks like he cheated serious injury yet again.
Malone was involved in a car crash early Friday morning in West Hollywood as his Rolls Royce crashed into a Kia and then a fence, according to Billboard.


The crash occurred at Doheny Dr. and Santa Monica Blvd. around 2:42 a.m. PST, and Malone's assistant was driving as he sat in the passenger seat, as relayed by Sgt. Andrew Meyers of the Beverly Hills Police Department.

Meyers stated a police report was not recorded because no injuries were reported, but Malone's car crashed through city-owned property. The preliminary investigation revealed no alcohol was involved in the crash.
Shortly after the crash, Malone took to Twitter to offer comments on the situation. "God must hate me," he posted.
On Aug. 21,
Post Malone
was aboard a plane that was forced to make an emergency landing after two of the plane's tires blew out.
The rapper was aboard a private jet that took off from New Jersey's Teterboro Airport after performing at the MTV Video Music Awards the previous night. The plane was originally set to go to England for Reading festival, but it was rerouted to an airport in Westfield, Massachusetts after it blew its tires upon take off.
According to air traffic audio obtained by TMZ, the pilot was flying to Massachusetts to burn more fuel for a safer possible crash landing, and there were reportedly 16 people on the plane, many of which were part of the rapper's team.

The plane later changed course for Stewart Airport where TMZ also reported that there were 9 fire trucks, 25 emergency personnel and 12 ambulances on standby. After several hours in the air, the plane touched down safely at the airport with no reported injuries.

Malone took to Twitter after the landing to relay he was safe.

"I landed guys," he says. "Thank you for your prayers. Can't believe how many people wished death on me on this website. Fuck you. But not today."