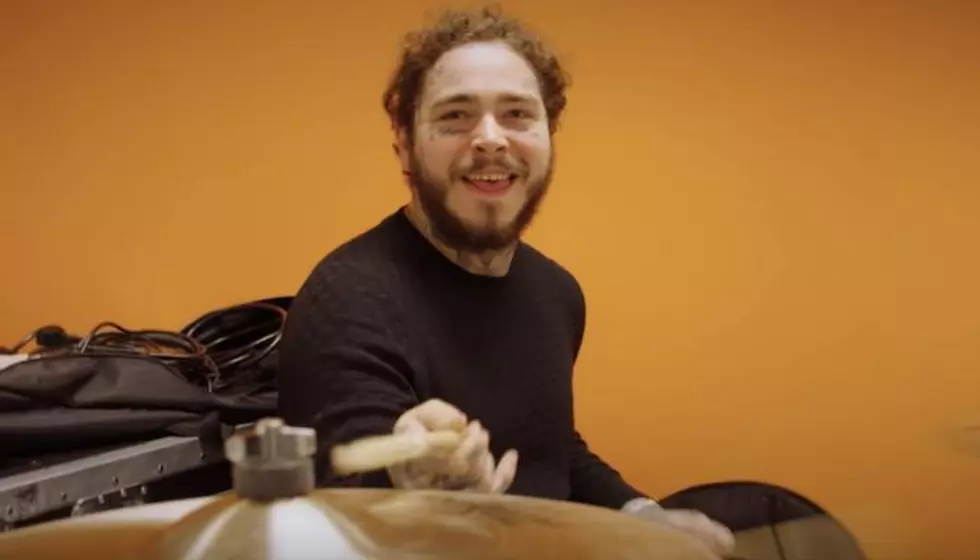 Post Malone replaces his own song at No. 1 on hip-hop charts
[Photo via YouTube]
Post Malone has something to celebrate — he just replaced himself at the No. 1 spot on Billboard's Hot R&B/Hip-Hop songs chart.
The rapper's collab with Swae Lee "Sunflower," which was featured in Spider-Man: Into The Spider-Verse has been bumped to the No. 2 spot by his own song "Wow."
Last month, Post Malone dropped a remix of the song featuring Roddy Ricch and Tyga. Also, he just dropped the official music video for "Wow." which takes being a viral sensation to the next level. You can watch that below.
Both "Wow." and "Sunflower" are placed at No. 2 and No. 3, respectively, on the Billboard 100 chart as well. One of our favorite rappers, who is definitely a scene kid at heart, is killing it on the charts this week.
Post Malone was just name dropped in the latest Jonas Brothers song. The brothers may be returning the favor for Posty's own shoutout last year, where the singer mentions "rollin' with my brothers like it's Jonas, Jonas" in "Better Now."
In other news, Post Malone was called out by
Yelawolf
in a
freestyle diss track
last month, and he responded on
Twitter
in the best way.
He was also just nominated for 17 awards at the Billboard Music Awards, including Top Artist. You can check out all the nominations here.
In case you didn't see,
Bud Light
revealed that Post Malone has
been gifted
with the late Bud Knight's helmet per his "Last Will and Testament."
What do you think of Post Malone's chart victory? Sound off in the comments below!
[envira-gallery id="197607"]