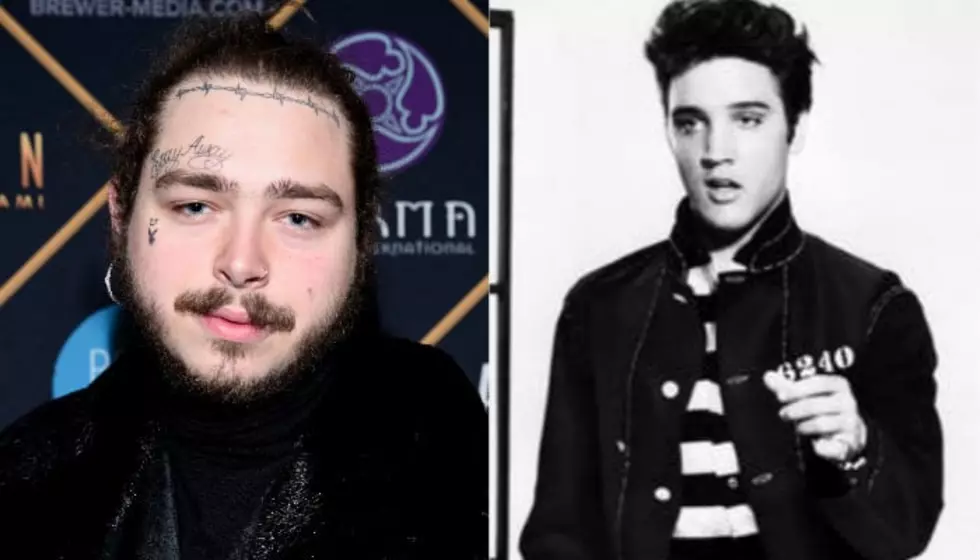 Post Malone to salute Elvis with this country performer
[Photos by: Glenn Francis/Wikimedia Commons, Pexels]
When an all-star arrangement of musicians come together to celebrate the work of one of rock 'n' roll's great originators, someone's definitely gonna have 'em saying "wow." (With or without the 720S bumpin' Fall Out Boy.) Still, you may be surprised to learn of an unexpected alliance forming between one performer and a certain Bonnaroo headliner.
Indeed, Post Malone—the red-hot hitmaker who's sandwiched between sets from Phish this summer in Manchester, Tennessee—will join fellow artists Ed Sheeran, Shawn Mendes, Adam Lambert and John Legend in paying tribute to rock icon Elvis Presley on NBC's upcoming Elvis All-Star Tribute special, which airs Feb. 17 at 9 p.m. EST.
But it's country star Keith Urban who'll go one-on-one with Posty during the small-screen homage. The singer specifically tabbed Malone for a collaborative performance of Presley's "Baby What You Want Me To Do," according to Variety.
And all of it will serve to evoke the sound and feel of Presley's original "'68 Comeback Special," which also aired on NBC. As a further nod, the tribute is being broadcast the day the "King of Rock and Roll" would have turned 84.
Below, watch some of Elvis' 1968 special.
And here's the full list of scheduled All-Star performers:
• "Trouble"/"Guitar Man" - Blake Shelton
• "Hound Dog" - Shawn Mendes
• "Baby What You Want Me To Do" - Keith Urban & Post Malone
• "Burning Love" - Keith Urban
• "Jailhouse Rock" - John Fogerty
• "Can't Help Falling in Love" - Ed Sheeran
• "Always On My Mind" - Kelsea Ballerini
• "Heartbreak Hotel" - Jennifer Lopez
• "One Night" - Darius Rucker
• "Suspicious Minds" - Blake Shelton
• "Love Me Tender" - Alessia Cara
• "Memories" - Mac Davis
• "A Little Less Conversation" - John Legend
• "Are You Lonesome Tonight" - Little Big Town
• "Blue Suede Shoes" - Adam Lambert
• "Love Me" - Pistol Annies
• Hits Medley ("That's All Right," "Don't Be Cruel," "Blue Suede Shoes") - Mac Davis, Post Malone, Little Big Town, Darius Rucker & Blake Shelton
• Gospel Medley ("How Great Thou Art," "He Touched Me," "You'll Never Walk Alone") - Carrie Underwood & Yolanda Adams
• "Little Sister" - Dierks Bentley
• "It's Now Or Never" - Josh Groban
• "If I Can Dream" - Elvis Presley, Carrie Underwood, Shawn Mendes, Post Malone, Darius Rucker, Blake Shelton
Will you be tuning in to watch? Sound off in the comments.
[envira-gallery id="197607"]