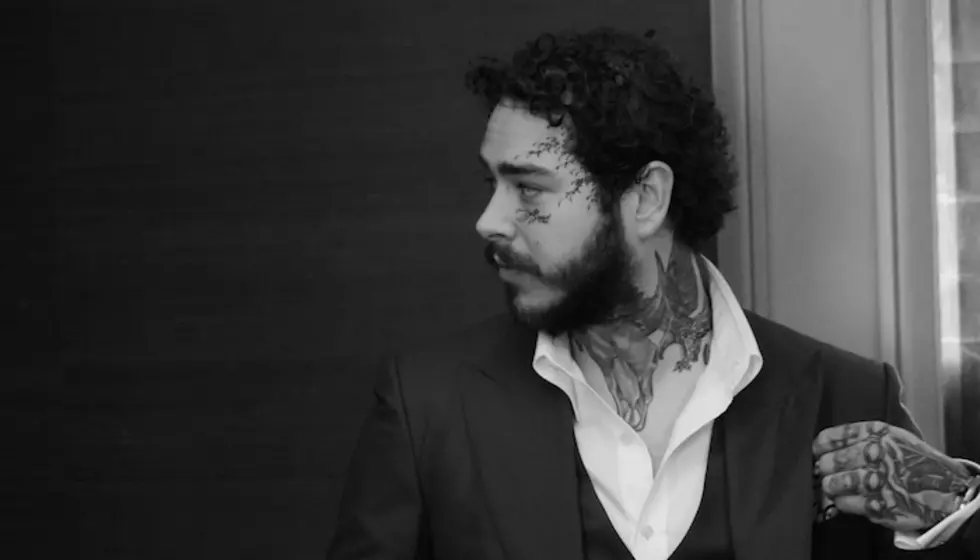 Here's what you can expect to hear on Post Malone's next album
[Photo by: Adam Degross]
It's been less than a year since Post Malone released his last full-length album Hollywood's Bleeding. Despite the short amount of time that has passed, Malone is already hard at work creating new music.
Now, in a new interview, Malone is revealing how the current times amid the coronavirus pandemic have greatly influenced his new music.
Since the release of Hollywood's Bleeding in 2019, Malone has shared various collaborations, some new tattoos and even his own brand of wine. More recently, he teamed up with Tyla Yaweh for "Tommy Lee." Then, the duo collaborated with the Motley Crue drummer himself for a "Tommy Lee" remix.
Since the pandemic forced the postponement of his tour in March, Malone shared that he was in "full quarantine album mode."
Now, Malone is opening up further about the music he has created over the past few months. In a new interview with WSJ Magazine, Malone reveals that the current times amid the pandemic have greatly impacted the music he's creating.
"I'm working on an album now," he says. "There's so much to say in these times that will give people hope and hopefully uplift people's spirits. Because it's a dark time in America. It's a dark time in the world."
For Malone, he is thankful that quarantine lockdown has given him the chance to work on new music. However, the time off has been both positive and negative for him.
"Honestly, for a songwriter to be in the house all day is a blessing and a curse," he continues. "In the darkest of times, I'm just trying to make something beautiful out of it."
He also adds that he's "gone a little crazy" during his time recording new music. For this new album, he is really trying to push himself and step further outside of his comfort zone.
"I wanted to take more steps outside of my comfort range and make music that I think, to me, is some of the best I've made," he shares.
Given the current times in the United States and around the world, Malone hopes that this new album will be an escape for listeners. His ultimate goal is to create music that comforts those who are lonely or struggling in life.
"And I probably say that every album cycle, but for me it feels so special," he says. "I want to make an album that will uplift and show that people are not alone in their times of loneliness and worry and that at the end of the day we all just need to show love to everyone on the planet and figure things out."
Although no anticipated release date for the album has been shared, Malone says that he is continuing to work hard in the studio.
"So we're working pretty hard, and I think we're making some incredible stuff," he says.
His last release Hollywood's Bleeding featured a slew of epic collabs with Halsey ("Die For Me"), Young Thug ("Goodbyes"), Travis Scott and Ozzy Osbourne ("Take What You Want"). The album went on to debut at No.1 on the Billboard 200.
Are you ready to hear Post Malone's next album? Let us know your thoughts in the comments below.