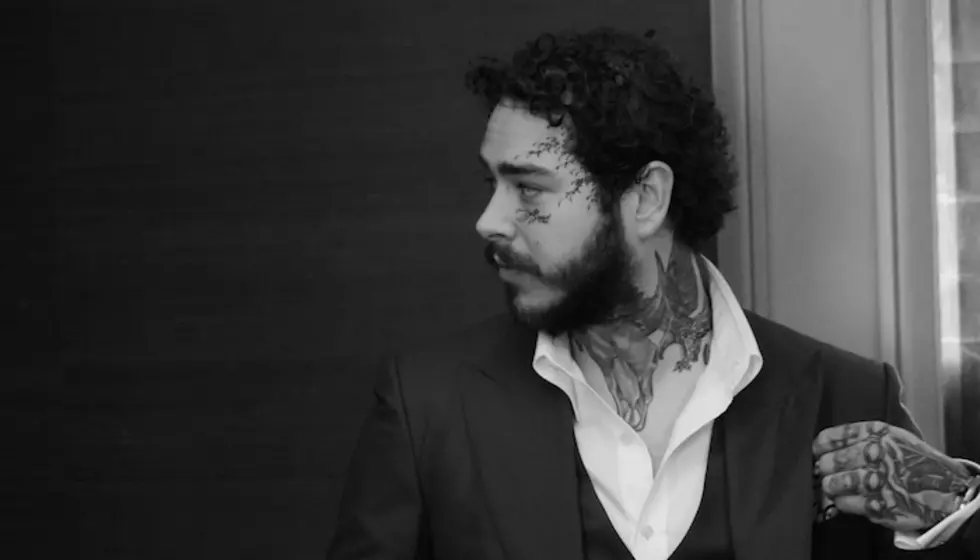 Post Malone dodges Jason Statham's bullets on 'Cash Truck' set
[Photo by: Adam Degross]
Post Malone has had quite the 20ninescene and it doesn't look like he'll be stopping as we head into the next decade. The rapper was recently spotted on the set upcoming Cash Truck.
Last year, it was reported that Posty would be making his acting debut with an appearance on Netflix's original Wonderland, acting alongside Mark Wahlburg.
Now, the rapper was recently seen on the set of Guy Ritchie's (Aladdin) upcoming film Cash Truck.
According to IMBd, the plot of the film follows H, a mysterious character, and who works for a company responsible for transporting large amounts of money around Los Angeles.
According to Hot New Hip Hop, Malone will be starring as one of the film's criminals. Acting alongside Jason Statham (Fast And Furious), the rapper appears to be in the midst of a shootout.
Instagram user senorposty uploaded a few photos and video of Post Malone in the scene, check them out below.
We can't wait to see the artist on the big screen.
More on Post Malone
Post Malone without a doubt loves his Crocs and apparently so does everybody else. Tuesday morning Crocs and Malone released their fourth collaborative silhouette "Post Malone X Crocs Duet Max Clog."
The new collab features a tactical outsole and adjustable straps. They come in a black and blue camo colorway. However, if you didn't grab them in the first couple hours of the release, unfortunately, you're out of luck.
"I wanted to make a more tactical and chunky shoe, and they gave me all the tools to do just that," Post Malone said in a statement about the new shoe. "I think they came out really neat and I hope everyone loves them as much as I do."
Earlier this month, the shoe brand and Malone announced the collab saying the shoe will be available on Dec. 10 at 10 a.m. ET.
After going on sale, Crocs announced on twitter about an hour after the release that the shoes sold out. Despite having a larger quantity, it remained in high demand. Many people have taken to eBay and StockX re-selling them from $150-$500. The same thing happened on a previous Post Malone and Crocs collab.
Are you going to see Post Malone in theaters? Let us know in the comments below!
[envira-gallery id="195377"]