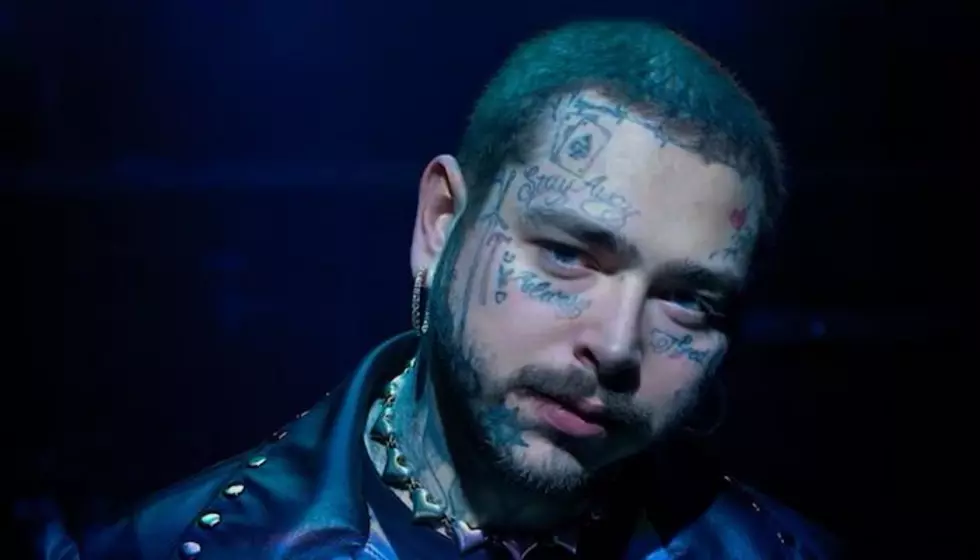 Post Malone previews his Pokémon Day set with this cover of a '90s hit
[Photo via YouTube]
We are just days away from Pokémon Day 2021 which officially marks the 25th anniversary of Pokémon.
Now, it looks like Post Malone is getting ready for his headlining Pokémon Day set in an unexpected way. On Thursday, the rapper debuted a surprising cover of a '90s classic that was released the same year Pokémon was created and Posty was born.
In case you didn't know, both Pokémon and Post Malone came into this world back in 1995. So, Posty's headlining spot alongside Katy Perry for Pokémon Day 2021 is basically a match made in heaven. The free virtual concert officially begins on Saturday, Feb. 27 at 7 P.M. EST on Pokémon's YouTube channel, Twitch channel and 25th anniversary website.
Earlier this month, Posty was announced as one of the headliners for the virtual event in a video that quickly turned heads. As it turns out, the internet has very mixed opinions about Post Malone turning into a Pokémon trainer in the announcement video.
For all of you wondering if Post Malone is actually a Pokémon fan, you may be surprised to know that he still has a Game Boy Color specifically to play the game.
"I've been a fan for such a long time, kind of grew up with it," Posty tells Billboard. "Celebrating 25 years is a big deal, so we decided to do it together."
Now, Post Malone is offering a sneak peek into his upcoming set this weekend. On Thursday, Posty unveiled his cover of the Hootie & the Blowfish classic "Only Wanna Be With You." The track, which was released as a single in 1995, is among the songs Post Malone plans to perform during the Pokémon Day event.
Earlier this month, Ozzy Osbourne and Post Malone teamed back up in the action-packed animated video for "It's A Raid." The collaboration appears on Ozzy's 2020 album Ordinary Man. As well, Posty Malone finally opened up about that haunted box he believes cursed him years ago.
What are your thoughts on Post Malone's Hootie & The Blowfish cover? Are you planning to tune in for Pokémon Day 2021? Let us know in the comments below.