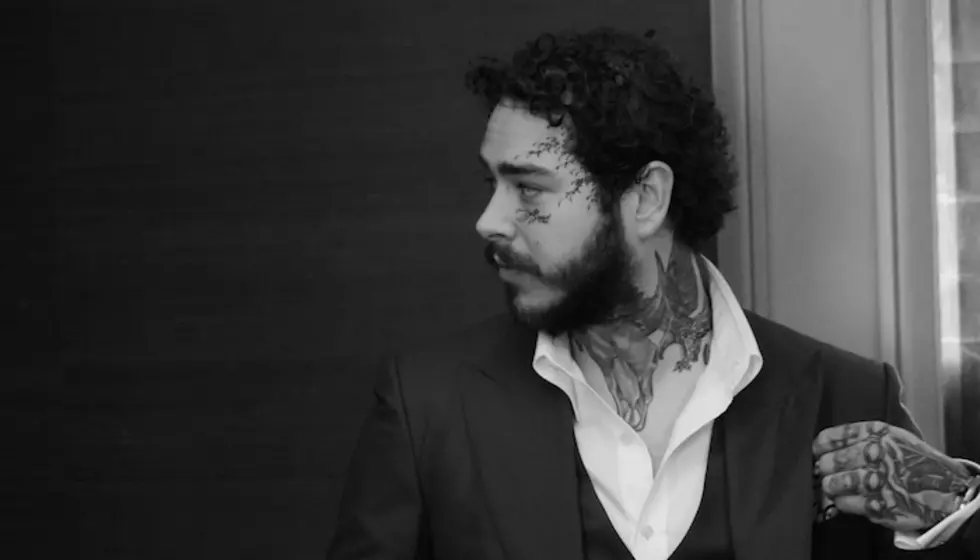 Post Malone keeps getting face tattoos for this reason
[Photo by: Adam Degross]
One of the most talked-about things with Post Malone is the sheer volume of tattoos he has on his face, but he's revealing why he gets so many.
In a new interview with GQ, the rapper opens up about his insecurities about his appearance saying he's an "ugly-ass motherfucker."
KISS
Paul Stanley
The rapper recently got a hammer, a bloody buzzsaw and a giant gauntlet with a flail on his face. Those three all occurred within just two months.
Now, he's opening up in this new interview about why he has so many tattoos on his face. He broaches the topic with a bit of self-deprecating humor but ultimately he's super rich and can easily justify tattooing whatever he wants on himself.
"It does maybe come from a place of insecurity, to where I don't like how I look, so I'm going to put something cool on there so I can look at myself and say, 'You look cool, kid,' and have a modicum of self-confidence, when it comes to my appearance," says Malone.
What do you think of Post Malone's comments about his face tattoos? Let us know your thoughts in the comments below.
[envira-gallery id="199143"]