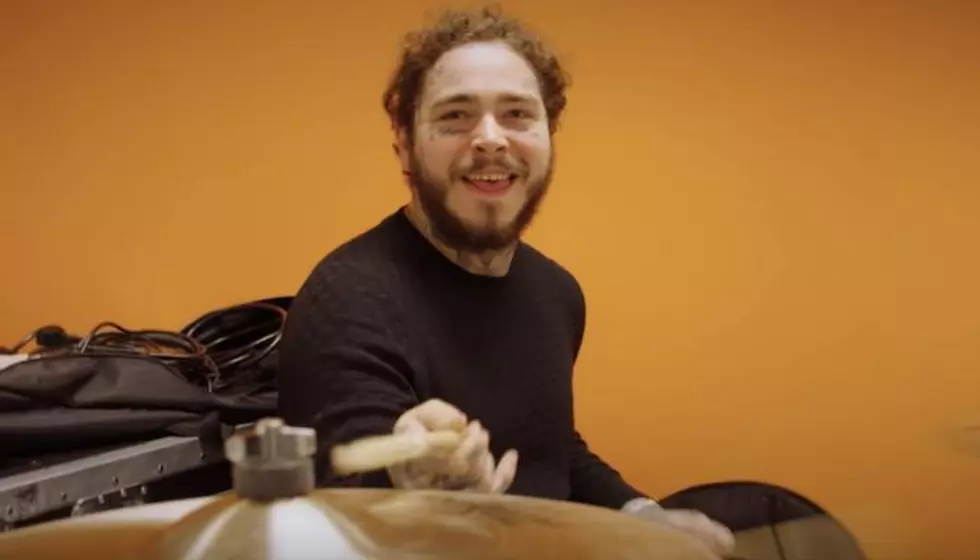 Post Malone takes viral sensation to the next level in new video
[Photo via YouTube]
If there's one thing Post Malone can do other than sing, it's set the internet on fire.
After dropping a remix with Tyga and Roddy Ricch last week, Posty released a fresh music video for his latest single, "Wow," featuring some familiar faces.
The video follows Malone on his worldwide journeys over the last several months, documenting his antics in Europe and the U.S. while rubbing elbows with music heavyweights such as Red Hot Chili Peppers and 2 Chainz.
The documentary-style video goes on to show footage of Posty's stop in Arizona, where he met up with another larger-than-life personality.
Viral dance sensation Mike Alancourt appears out of the blue to perform his now-famous dance routine to "Wow."
After impressing Will Smith and getting a shoutout from Malone on social media, Alancourt's dreams have surely been taken to the next level in the latest chapter of his saga.
Malone made headlines a few days ago when he invited Alancourt to his Arizona concert where, as we hoped, he hung out with Posty and even hopped onstage for his set.
After Alancourt completed his now-famous routine on Ellen Monday, he was surprised by a video message from none other than Posty himself.
"I love your moves and you kick ass, and I'd like to invite you out to my show in Arizona this Sunday. It'll be fun to have you," Malone says in the video.
From Instagram sensation, to Ellen, to onstage with Post Malone himself, it's been a wild few weeks for Alancourt.
Who knows what's next for this unexpected friendship, but we definitely hope to see more of Alancourt's moves in future Posty videos, and maybe even on stage again.
Check out the new video below.
What do you think of Alancourt's cameo in the new video? Sound off in the comments below!
[envira-gallery id="199143"]