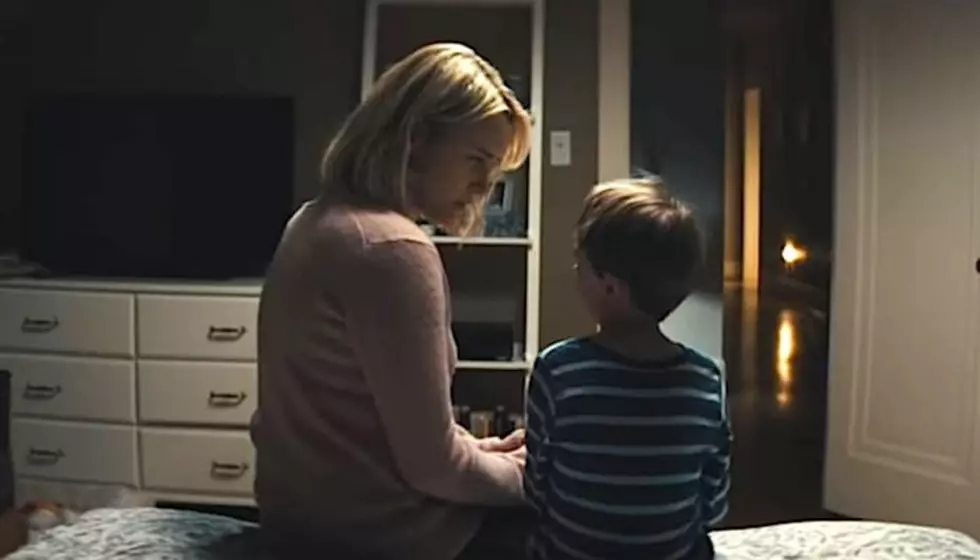 New 'The Prodigy' trailer turns childhood into a living hell
[Screenshot via YouTube]
The eerie trailer for Orion Pictures' upcoming fright-fest The Prodigy shows a struggling mother with a gifted young son "whose disturbing behavior signals that an evil, possibly supernatural force has overtaken him," according to the movie's ominous synopsis. But will that wickedness within the bright whippersnapper destroy his entire childhood?
Watch the nail-biting new clip, below, and see how the scares get set up in the Nicholas McCarthy-directed film that hits theaters Feb. 8. We surely can't wait to jump out of our seats for this one! But can you figure out what's wrong with Miles?
According to the trailer vid's YouTube description, the latest celluloid thrill ride from the filmmaker behind The Pact and At The Devil's Door owes some of its "unimaginable horror" to the producer of 2005's supernatural terror entry The Exorcism of Emily Rose, who lent their expertise to the picture starring Jackson Robert Scott and Taylor Schilling.

"What's wrong with Miles? From the producer of Exorcism of Emily Rose comes a new vision of unimaginable horror. Watch the full trailer for The Prodigy, starring Taylor Schilling and Jackson Robert Scott, in theaters February 8."
And the wicked new trailer comes hot on the heels of the heart-stopping movie poster for the imminent flick, itself following the frightening first teaser for the film that was originally titled Descendants, according to a line by The Hollywood Reporter.
Of course, horror buffs will recognize the upcoming film's youthful star in Scott, the ten-year-old Hollywood prodigy child who also played Georgie in the successful 2017 cinema reboot of Stephen King's classic scary-story-made-best-seller It.
The Prodigy also features Saw 3D's Oluniké Adelyi and All My Children's Brittany Allen in addition to Canadian actors Colm Feore and Peter Mooney. Previously, it was reported that one scene in the movie was so scary the director had to change it.
So, can you watch the new trailer for The Prodigy without covering your eyes? Are you ready to find out what's wrong with Miles this February? Sound off in the comments section, below, with your take on this scary new movie preview!
[envira-gallery id="195048"]