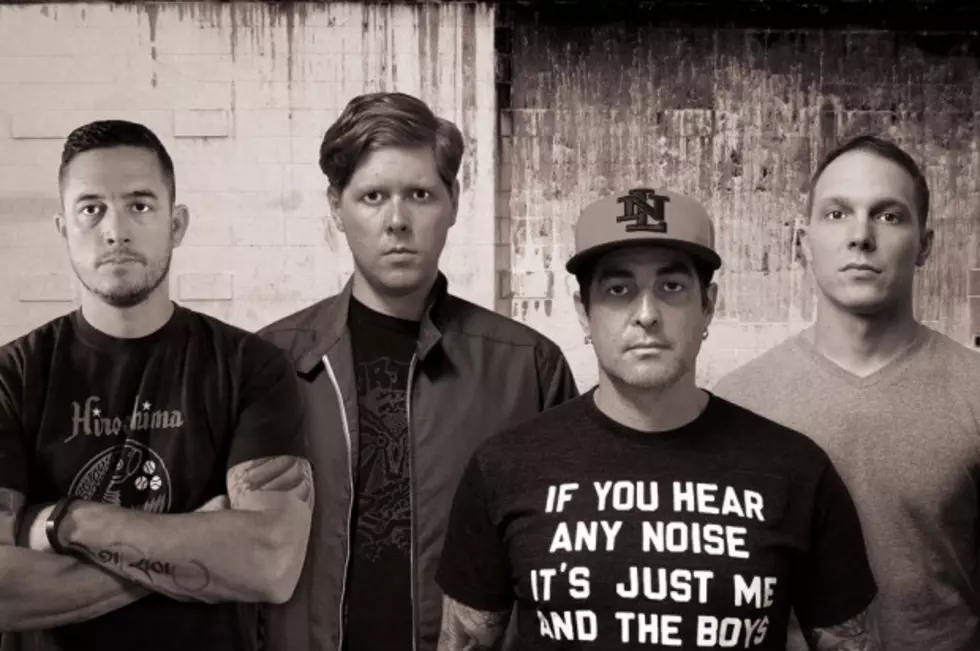 Puig Destroyer (Thrice drummer's baseball-themed grindcore band) sign to No Sleep Records
Baseball-themed grindcore outfit, Puig Destroyer (featuring Thrice drummer Riley Breckenridge), have signed to No Sleep Records for the release of their self-titled studio album, which will be released digitally on September 30 (the first day of the MLB Postseason). The 20-track effort is available for pre-order now. You can check out its cover art and track listing below.
Additionally, to coincide with the signing, the band have premiered the first single from the effort, titled "Mike Trout," which pays homage to Los Angeles Angels' 2014 All-Star MVP outfielder, Mike Trout. You can give the track a listen below, as well.
Inspired by Los Angeles Dodgers' electrifying outfielder Yasiel Puig, Puig Destroyer came together when Puig was a little ways into his rookie season in 2013. 
Puig Destroyer Track List:

1. Baseball: The Best

2. Umpshow

3. No One Cares About Your Fantasy Team

4. No Hitter

5. Flags Fly Forever

6. Three True Outcomes

7. Take Damage

8. Trumbomb

9. Top Prospect

10. Call To The Bullpen

11. Wild Horse

12. Attrition

13. The Road To Omaha

14. Underdog

15. Twin Killing

16. No Pepper

17. Tommy John

18. Stealing Signs

19. Batflip

20. Mike Trout