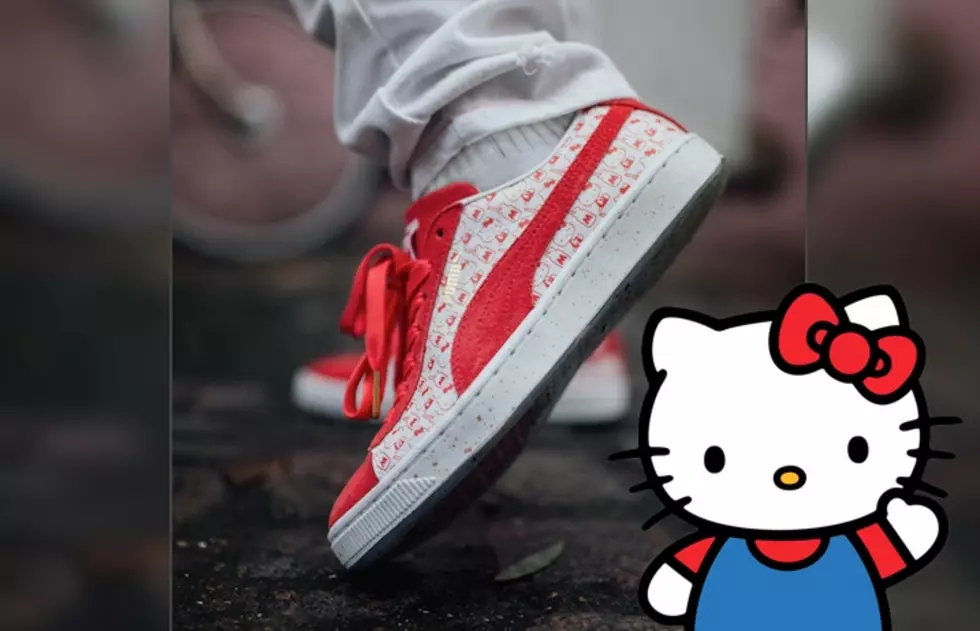 These Hello Kitty x Puma shoes are the cat's pajamas
[Photos by: Puma, Sanrio]
We never thought we'd need Hello Kitty shoes—but now we know we do! Check out the killer new collab line from Puma featuring everyone's favorite cartoon cat on a range of cool kicks, stylish bags and trendy threads.
Read more: There might be a 'Dragon Ball Z' x Adidas collab
As noted by Bustle, the Puma x Hello Kitty collection is about to drop online and in stores for all of your SS18 shopping needs, and you can check out some highlights of the collab line at Puma's site right here. Centered around the shoemaker's iconic suede sneakers, the new garb includes T-shirts, hats, hoodies and backpacks all sporting the world-renowned Hello Kitty character.
Peep another preview of the collection below, and get your wallets ready for Feb. 8, when the Puma x Hello Kitty line starts popping up in Puma shops and on the brand's website, as well as in select Sanrio stores and the Sanrio website. We're gonna need one of everything, please!
Watch more: Mayday Parade can't find their shoes