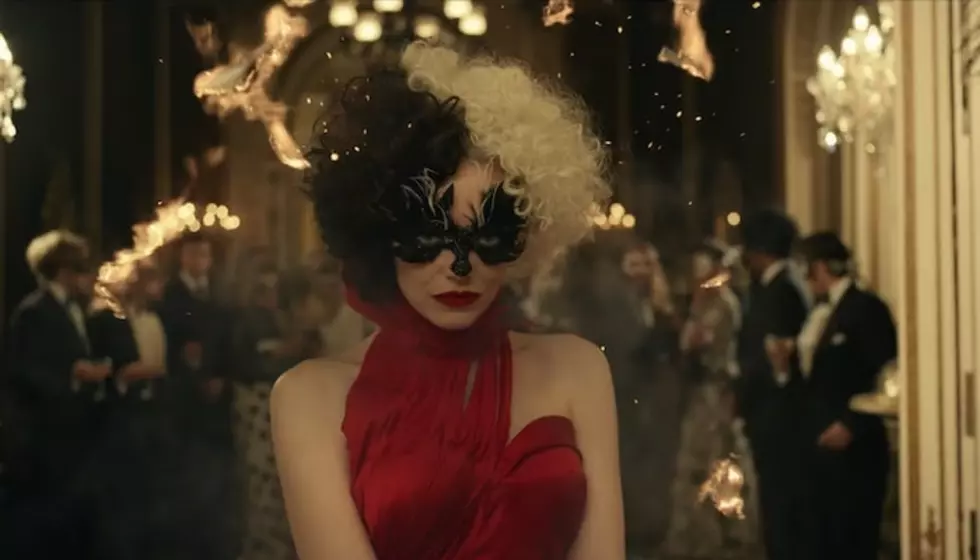 Punk 'Cruella' has sparked a new debate on Disney villains' origin stories
[Photo via YouTube]
As promised, Disney has finally debuted the official trailer for Cruella, the live-action prequel about the infamous 101 Dalmatians villain.
For the upcoming film, Emma Stone channels her inner punk goddess as a young Cruella De Vil who is out for revenge. However, it looks like the new trailer has sparked a major debate about Disney's other villains and the justice they deserve. As well, DC fans are comparing Stone's portrayal to a few other familiar faces.
 CruellaCruella
 also stars
Emma Thompson
 Paul Walter Hauser
 Joel Fry
Then, on Wednesday, Disney unveiled a punk-inspired poster for Cruella which earned a lot of reactions from music fans. Now, the official trailer for the prequel is here and it looks like Emma Stone's Cruella De Vil is out for revenge. In the upcoming film, Cruella is an angry, terrifying and incredibly fashionable young woman living in London in the '80s during the punk rock revolution.
After befriending a pair of young thieves, the trio slowly builds a life for themselves on the streets of London. Eventually, Cruella's eye for fashion catches the attention of Baroness von Hellman (Thompson). However, their relationship sets in motion various events that cause Cruella to embrace her wicked side and seek revenge on those who have wronged her.
Cruella
Ursula
As well, a lot of DC fans are comparing Stone's portrayal to some familiar faces within the DCEU universe. In fact, "Disney's Joker" began trending on Twitter on Thursday.
What are your reactions to the Cruella trailer? Do you think Ursula should get a prequel next? Let us know in the comments below.