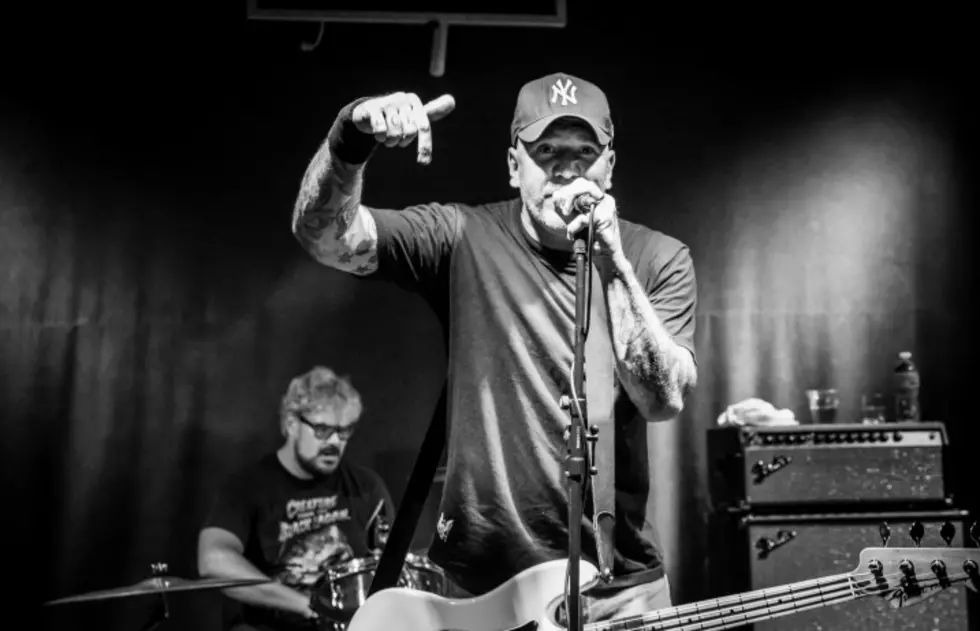 CJ Ramone channels old-school punk with new track "Let's Go"—listen
CJ Ramone, formerly of the Ramones, is one of only seven men gifted with that famed surname. After stepping in for Dee Dee in 1989, he played with the legendary punks until their breakup in 1996.
Fast forward to 2017 and vocalist/bassist CJ Ramone is giving us a taste of his upcoming solo album, American Beauty, with the premiere of "Let's Go." 
"'Let's Go' is a song that was easy to write because it is about the life I've lived for a good long time now, life on the road. Calling the guys in the band up to let them know it's time go, kissing my wife and kids goodbye, the fans waiting for us to roll through their town, even loading up our van, there's something about life on the road that makes you appreciate everything a little more," CJ says. "It isn't the most comfortable lifestyle, and there are plenty of sacrifices that come with living away from home, but we love every second of it and wouldn't trade it if we could."
The 12-song album will be released March 17 via Fat Wreck Chords and can be pre-ordered here. Make sure to check out "Let's Go" and CJ Ramone's upcoming tour dates below!
Mar. 10—Miami, FL On A Cruise Ship BUY TICKETS

Mar. 17—New York City, NY Bowery Electric BUY TICKETS

Jun. 16—Merkers, Germany Rock Am Berg BUY TICKETS

Jun. 17—Nordenham, Germany Fonsstock Festival BUY TICKETS

Jun. 18—Utrecht, Netherlands dBs BUY TICKETS

Jun. 19—Zwolle, Netherlands Hedon BUY TICKETS

Jul. 8—Prölsdorf, Germany Krach Am Bach Festival BUY TICKETS

Jul. 15—Eindhoven, Netherlands Effenaar BUY TICKETS