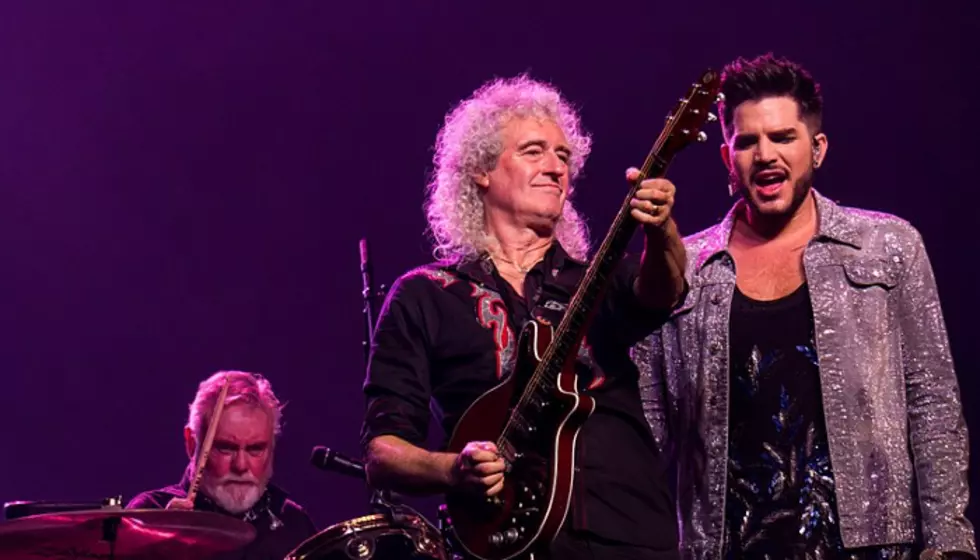 Queen have new music with Adam Lambert but you might never hear it
[Photo by Raphael Pour-Hashemi via Flickr]
In a deleted scene from Sammy Hagar's (Van Halen) AXS show Rock & Roll Roadtrip, Hagar spoke with Brian May. Within, May revealed that he and Adam Lambert have done some Queen recording in secret. 
Further alone, May stresses the importance of a singer in a band. Even though May is known as the legendary guitarist of Queen, he says it's the singer that's the most important, everything else is just there. 
Brian May recently made news for a rather unfortunate gardening accident that landed him in the hospital. Now, it's for something a tad different. 
What could be construed as good or bittersweet news is that he and Lambert have been in the studio together. Lambert has been collaborating with Queen for Queen + Adam Lambert since 2011. 
Recently the two and Queen drummer Roger Taylor played a moving rendition of the classic "We Are The Champions." 
But now, it seems there might be some new stuff on the horizon. In the deleted scene, Hagar asks May what's next for him and Queen. 
"I do a bit of recording here and there. We haven't...well, we have recorded with Adam [Lambert] in secret." Hagar then looks at the camera and shushes, which May does as well and says "yeah."
"But we haven't felt it was right to put it out. We didn't think we hit the right vibe." 
May goes on to stress the importance of the message the singer is putting across. 
"I like playing my guitar and I like instrumental stuff, but to me a song is about the singer and music is about songs. Because you have some message to convey and that's what the singer does."
"The rest of it can be important, but it's not as important as the person who's putting across the idea."
"I loved to write for Freddie [Mercury]. I loved to see him do his stuff with us. You would give Freddie something and he would make it into something else. He would take it to the next place. So I miss that"
Watch the full clip below. 
Would you love to hear Queen + Adam Lambert recordings? Sound off in the comments below!
[envira-gallery id="199143"]