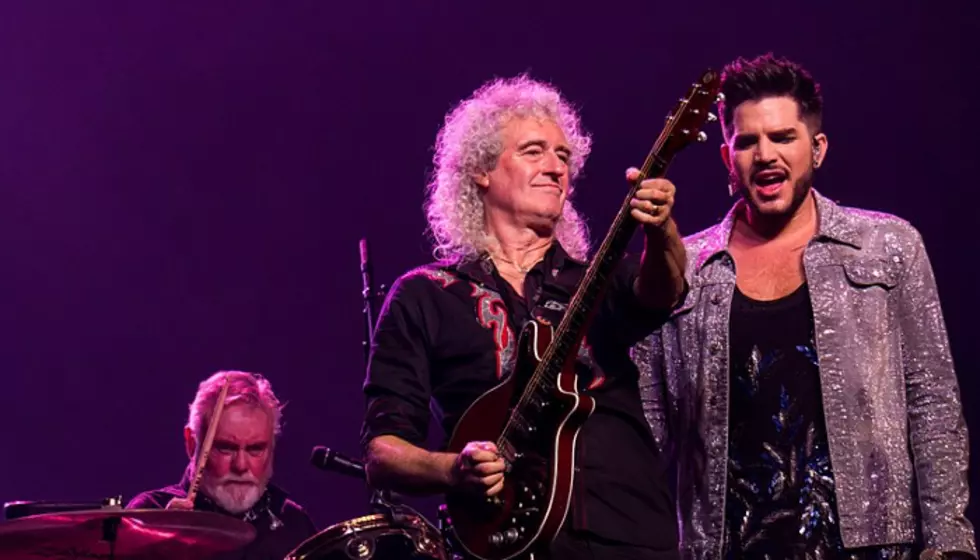 Watch Queen and Adam Lambert update a classic track from their homes
[Photo by Raphael Pour-Hashemi via Flickr]
We've seen tons of musicians performing from their homes while isolating amid the coronavirus pandemic but Queen and Adam Lambert are here to give a motivating performance of "We Are The Champions."
The band virtually linked up for an at-home performance of the song with a subtle lyrical change directed at everyone in the world right now.
Brian May posted the performance clip on his Instagram page as he was joined by Lambert as well as drummer Roger Taylor.
Later into the track, the lyrics get a bit of a change-up pointing towards everyone viewing the performance from home, shifting the line to "you are the champions."
You can check out Queen's performance below.
 

View this post on Instagram

 
Elsewhere, the Queen guitarist has been doing his part to spread information about proper guidelines to follow throughout the pandemic.
On March 16, May shared a lengthy message about why people need to follow proper restrictions. He highlights the British government's failures while also explaining the importance of taking action.
"There is so much false information out there - people saying the CoronaVirus is not a threat - even that it doesn't exist. And our own Government has failed to act promptly, acting on catastrophically bad advice, which will eventually be the cause of thousands of deaths. It's too late to contain the CoronaVirus in Britain - but we CAN still save some of the lives of our dear ones by doing NOW what we should have done 3 weeks ago. ISOLATE - minimise our social contacts. Minimise them, if possible, to almost zero. The more interactions you have, the more chance you have of bringing the virus in to threaten your family. The less people you meet up with, the better the chance of saving yourself and your family, and the greater chance we will have to limit the damage this awful plague will do."
What do you think of Queen and Adam Lambert's at home performance? Let us know your thoughts in the comments below.
[envira-gallery id="218747"]