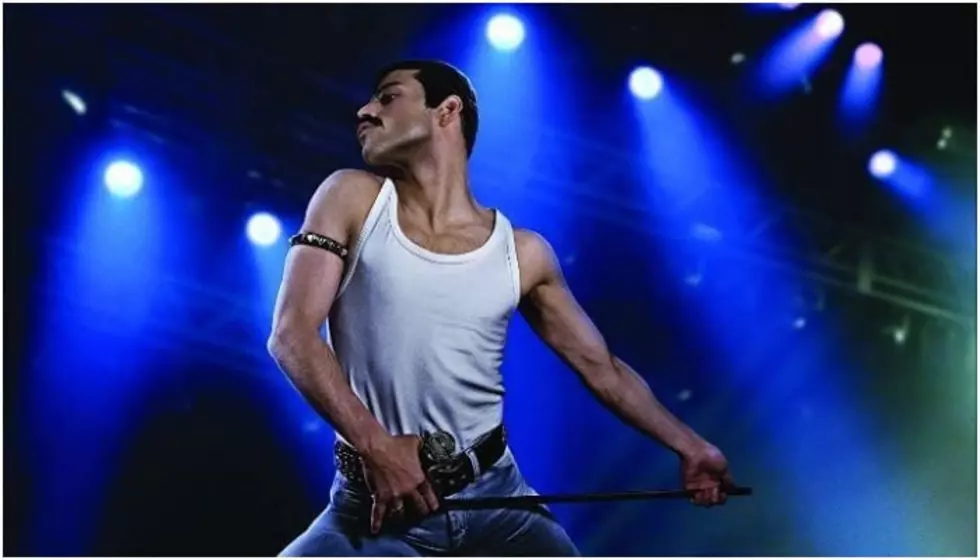 Queen haven't earned any money from 'Bohemian Rhapsody' film
[Photo by: Fox Film Corporation]
The Queen biopic Bohemian Rhapsody won big at the box office as well as this year's Academy Awards ceremony. According to Box Office Mojo, Bohemian Rhapsody has grossed over $875 million at the box office, making it the most successful music biopic of all time. While many believe Queen are making a ton of money from the success of the film, guitarist Brian May reveals the band "haven't earned a penny" from the movie.
In a recent interview with BBC, May discusses the film and how it was not something that happened overnight.
"It was a long labor of love—about 12 years in development, I guess. We thought it would do well in the end and we felt good about it, but we didn't realize it would do that well. It's incredible around the world—it's like a billion-dollar movie."
When it comes to the reports that Queen are making a ton of money from the film, May is quick to shut down those assumptions.
"I had to laugh the other day, because there's a thing in the paper saying that we were getting rich off this movie. If they only knew. We had an accountant in the other day, and we still haven't earned a penny from it. How successful does a movie have to be before you make money? There's so many people that people don't realize will take pieces off the top."
Despite not making any money from the film so far, May admits the band are happy to finally have the movie out there.
"I think Freddie comes out of it with his dignity, but without having been whitewashed in any way. It's very real... I think people are astounded how close to Freddie Rami [Malek] got. It's phenomenal the way he got inside Freddie's body somehow—inside his skin."
You can watch the full interview below.
Are you surprised to hear that Queen have not made any money from Bohemian Rhapsody yet? Sound off in the comments below!
[envira-gallery id="197607"]