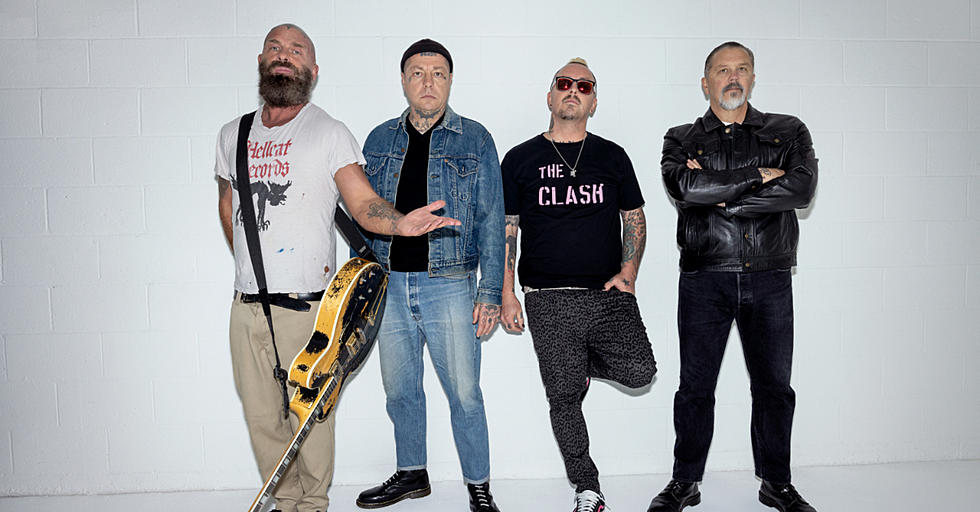 Hear Rancid's one-minute ripper "Don't Make Me Do It"
[Photo by Atiba Jefferson]
Head to the AP Shop for Rancid vinyl, T-shirts, action figures, and more.
Rancid are only a month out from their 10th studio album, Tomorrow Never Comes, and today the Berkeley outfit unleashed another ripping single called "Don't Make Me Do It."
The band celebrate an important hallmark of punk with the new song by playing short, fast, and loud. Unlike the lead single "Tomorrow Never Comes," which was more anthemic, the 58-second rager falls more in line with classic bands like Minor Threat, Circle Jerks, and Dead Kennedys. Based on the first two singles, it feels like Rancid's first proper full-length since 2017's Trouble Maker intends to capture the ferocity of their early work, but you'll have to find out for yourself when the album comes out June 2 via Epitaph Records.
Read more: 20 greatest Epitaph Records bands
Watch the music video for "Don't Make Me Do It" below.