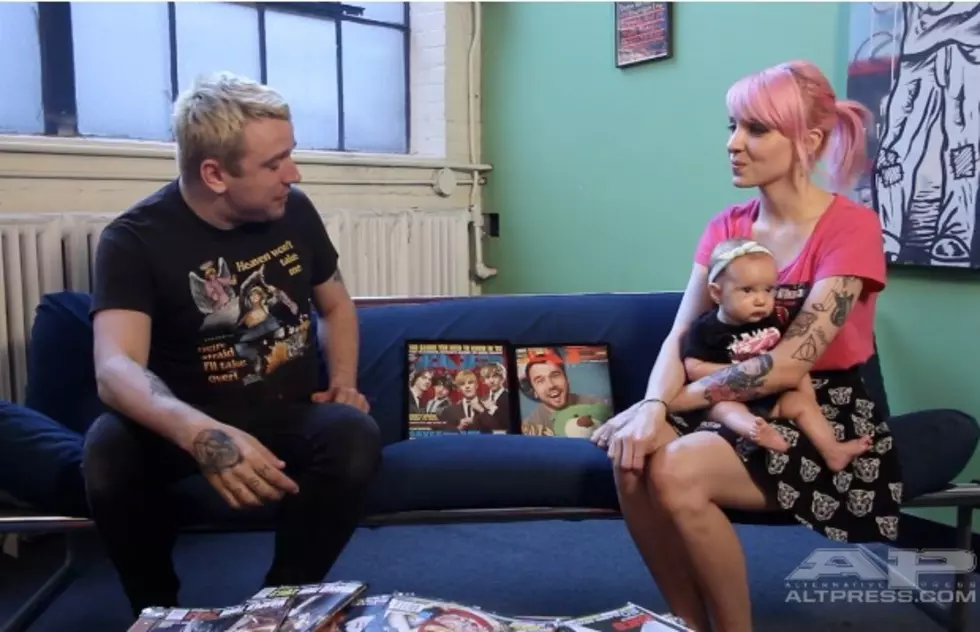 Ranking Romance: 10 Essential Rock Couples
Rock 'n' roll has given us its fair share of musician couples throughout the years, from John and Yoko to Kurt and Courtney to, uh, Chad and Avril. (They're not all winners, folks.) We're counting down 10 of our favorite pairings from AP's scene, past and present (we're saving "future" for our secret slashfic Tumblr—don't tell our boss).
This article originally ran in AP 296.
10. TRAVIE McCOY (GYM CLASS HEROES) & KATY PERRY

Before she was a arena-filling pop megastar (read: 2007), Katy Perry was just another struggling musician, getting love and support from Gym Class Heroes frontman Travie McCoy. The pair seemed head over heels for each other—McCoy even bought her a promise ring—and they made it through the 2008 Warped Tour together, but their relationship eventually flared out later that year (before starting up again briefly in mid-2009). At least we'll always have the "Cupid's Chokehold" music video…
9. ANDY BIERSACK (BLACK VEIL BRIDES) & JULIET SIMMS (AUTOMATIC LOVELETTER)

These two rockers make wildly different music and have totally different styles, which is probably why their relationship works so well.


8. ANDREW W.K. & CHERIE LILY

The party-rock king found his queen in Cherie Lily, a fitness instructor-turned-dance-musician. Watching the two of them flail around onstage together to anthems like "She Is Beautiful" and "Party Hard" will warm anyone's heart.
7. SHANE MORAN (TITLE FIGHT) & BRIANNA COLLINS (TIGERS JAW)

We're not trying to blow up this quiet couple's spot or anything, but we're just stoked that these two very talented musicians were connecting with each other. Brianna's voice is a treasure, and we bet Shane could pen some heart-meltingly gorgeous music for her words that could still get people to stage dive.
6. BEAU BOKAN (BLESSTHEFALL) & LIGHTS

At first listen, these two couldn't be farther away on the musical spectrum—but don't forget that she started off in a noisy punk band called ShovelFace ("My First Band," AP 275), and contributed guest vocals to a Bring Me The Horizon album. They're coming up on their two-year anniversary this May, and we wish them the best!
>>>