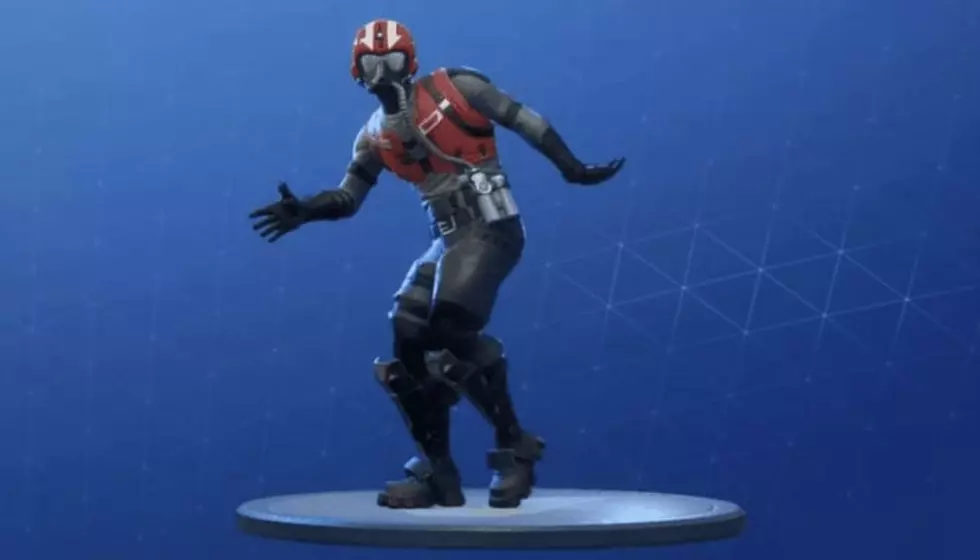 Rapper files complaint against 'Fortnite' maker over dance move
[Photo by: Epic Games/Fortnite]
Representatives for rapper 2 Milly filed a lawsuit against Epic Games today over a dance move available in Fortnite.
The rapper had already announced he would pursue legal action.
Earlier this month, rapper 2 Milly announced he would sue Epic Games over a dance move available in Fortnite.
Many know 2 Milly for his viral dance craze. The "Milly Rock" featured in a music video of the same name in 2014. Other artists and athletes have used the move, and now appears in the game Fortnite.
"Everybody was just like, 'Yo, your dance is in the game,'" the rapper told CBS News correspondent Vladimir Duthiers.
However, it's not the fact that his dance move is in the game that 2 Milly takes issue with. The move, renamed "Swipe It" in the game, was part of season 5's "Battle Pass" that players could purchase for $10.
"They actually sell that particular move. It's for purchase. That's when I really was like… oh nah, this can't go on too long."
2 Milly seeks legal action
As previously reported, 2 Milly hired a lawyer in order to seek legal action against Fornite and Epic Games.
The rapper is pursuing claims "over its misappropriation, use and sale of 2 Milly's signature 'Milly Rock' as downloadable content," a press release states.
According to a representative at Epic Games, the Battle Pass that included the "Swipe It" emote removed after the end of season 5. Plus, the company will never sell or make it available again. However, users who had previously unlocked or purchased the "Battle Pass" will still have access to it.
Regardless, the firm states a large portion of their $1 billion revenue comes from in-game downloadable content such as the Milly Rock-inspired emote.
"I was never compensated by Epic Games for their use of the 'Milly Rock,'' the rapper says. "They never even asked for my permission. I am thrilled to have David Hecht and his team at Pierce Bainbridge representing me to help right this wrong."
New developments
Now, Kotaku is sharing the Pierce Bainbridge filed a complaint today in the Central District Court of California.
According to the website, the lawsuit accuses Epic Games of "copyright infringement, and exploiting African American talent for profit in the game."
This is not the first time the firm pursues legal action against Epic Games.
"This isn't the first time that Epic Games has brazenly misappropriated the likeness of African-American talent," Hecht says. "Our client Lenwood 'Skip' Hamilton is pursuing similar claims against Epic for use of his likeness in the popular 'Cole Train' character in the Gears Of Wars video game franchise. Epic cannot be allowed to continue to take what does not belong to it."
[envira-gallery id="194356"]