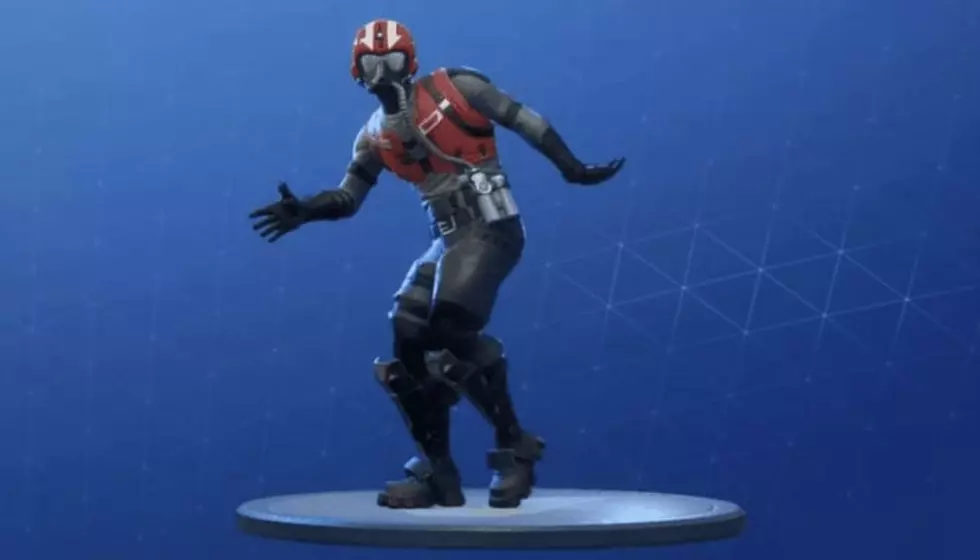 Rapper may sue Epic Games over Fortnite dance move
[Photo by: Epic Games/Fortnite]
It seems that everyone is getting slapped with a lawsuit these days, and Epic Games just might get hit with another one. Rapper 2 Milly claims the game makers stole his dance move and put it in Fortnite.
Rapper 2 Milly is known by many for his viral dance craze called the "Milly Rock". It's been used by other artists, athletes, and now appears in the game Fortnite.
"Everybody was just like, 'Yo, your dance is in the game,'" the rapper told CBS News correspondent Vladimir Duthiers.
But it's not the fact that his dance move is in the game that 2 Milly takes issue with.
The move, renamed "Swipe It" in the game, was part of season 5's "Battle Pass" that players could purchase for $10.
"They actually sell that particular move. It's for purchase. That's when I really was like... oh nah, this can't go on too long."
Fortnite currently has over 140 million users who have raked in over $1 billion dollars for the company since October 2017.
Since the game is free to play and download, all the revenue comes from in-game purchases such as the dance emotes that are often modeled after popular culture.
Chance the Rapper commented on the issue with the emotes back in July.
2 Milly tells CBS he hopes to pursue legal action against Epic Games, but it seems to be easier said than done.
"There's a lot of case law [and] suits surrounding the copyright of music. Lyrics. Sounds," says business and entertainment lawyer Merlyne Jean-Louis. "There's a full body of case law related to that. But regarding choreographic works, that does not exist."
According to a representative at Epic Games, the Battle Pass that included the "Swipe It" emote was removed due to season 5 coming to an end and will never be sold or made available again.
Users who had previously unlocked or purchased the "Battle Pass" will still have access to it.
What are your thoughts on Fortnite basing emotes on popular culture? Do you think the artists deserve some of the revenue? Sound off in the comments below!