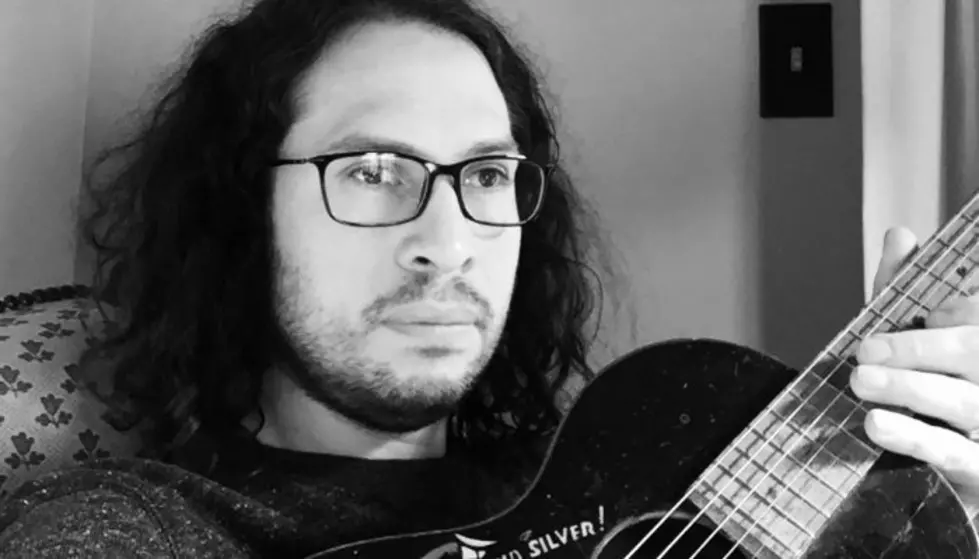 Ray Toro reveals his little-known hobby with a new coloring page
[Photo via Twitter]
Last week, Gerard Way announced The Quarantine Coloring Book, a 100% free and downloadable coloring book. Partnering with various artists, the project was created by Gerard Way and Youth Code's Sara Taylor as a way to keep us all busy during the COVID-19 pandemic. With a new page set to be uploaded every day, today's page was illustrated by My Chemical Romance guitarist Ray Toro.
For the project, Toro tapped into one of his hobbies many don't know about—photography. Toro converted one of his own photographs into line art for the book. Featured in the drawing is a tin of Nestle's hot chocolate and a bread tin, two household items Toro believes can sometimes be overlooked.
"[The photograph] reminds us of the little things in life and we take a great amount of comfort in it," Toro shares on the official website.
Toro's page is the sixth installment of The Quarantine Coloring Book. Last week, artwork from Alison Mosshart of The Kills, comic book artist Mike Allred and artists Matt Darling, Natalia Hernandez and Trent Thompson were shared. The book's cover art was created by Paul Rentler.
Last week,
Every Time I Die
's
Jordan Buckley
teased his own illustration that was quickly
speculated
to be for
The Quarantine Coloring Book
. Alongside the tweeted image of his drawing was the caption "very honored to be asked to participate in this free, downloadable coloring book gimmick that I'm not allowed to take about yet. My contribution is this thing."
Shortly after tweeting his drawing and announcing his contribution for a "free downloadable coloring book," Buckley not-so-secretly confirmed that his drawing will be included in
The Quarantine Coloring Book
. Fans can expect to download his page on April 23.
In a lengthy statement, Way shared that Sara Taylor, who joined My Chemical Romance onstage at their reunion show, was the one who came up with the book's concept. The two of them hope that this book will help out those they have been impacted by the coronavirus pandemic.
"We wanted to do something special for everyone stuck in quarantine or stuck at home," he shared on Instagram. "Also, for the people that want something to get their mind off things when they get home from work. Healthcare workers and essential personnel, we love you!"
Various artists from around the world donated their time to create each page of The Quarantine Coloring Book. Way and Taylor plan to release a new page every day for the "foreseeable future" and are asking for any donations to be made to The First Responder's Children Foundation. The foundation helps families of first responders during the COVID-19 pandemic.
Taylor also took to her Instagram page last week to talk about the new project.
"A few weeks ago, @gerardway and I were discussing how much it sucks to be stuck inside during the pandemic. We came up with the wonderful idea to start a project rooted in creativity for everyone," she shared. 
Alongside The Quarantine Coloring Book, Way has been keeping busy over the past few months in a lot of ways. Last week, he shared four unreleased solo tracks called "Phoning It In," "Crate Amp," "Success!" and "Welcome To The Hotel." He also revealed that "Success!" was intended to be a track for a new band after MCR called Baby Animal Hospital. However, the project never got started and was left behind as Way started his solo project. 
What has been your favorite page of The Quarantine Coloring Book so far? Let us know in the comments below!
[envira-gallery id="186668"]